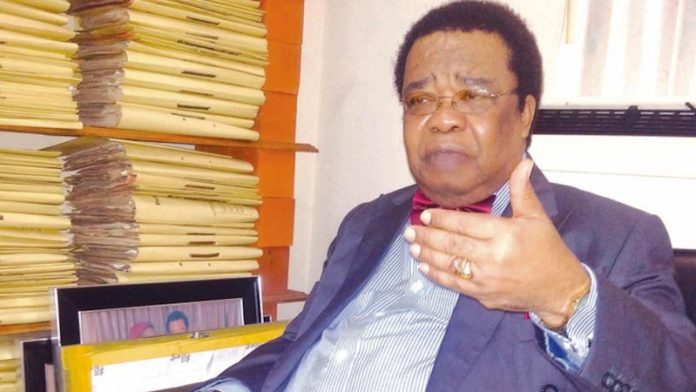 By Martins Ifijeh
A former Minister of External Affairs, Prof. Bolaji Akinyemi, has said Nigeria will do better in the management of COVID-19 if scientists and health experts lead the Presidential Task Force currently coordinating response against the pandemic.
Speaking on Arise Television, the broadcast arm of THISDAY, yesterday, he said although Nigeria was not doing badly in managing the virus, the idea of policy makers leading the fight against COVID-19 has led to serious problems in the United States and Brazil.
Prof. Akinyemi said: "Nigeria has not had too many problems because we have not been overwhelmed by high numbers of COVID-19 cases. But things could be managed better by core experts. My own discernment is that we seem to be following western countries on how they are handling the disease. As at now, no country knows what the best method is against the virus."
He explained that it would have been a good idea if Nigeria was also championing research and development to find a solution to the pandemic, adding that: "We don't put money into research and development. In the 1950s, University College Hospital (UCH) Ibadan was one of the best in the world, but now it is not more than a place where drugs are dispensed.
"See how much countries are putting into vaccine research. If we had put money into research, by now, we would be having conversations around producing vaccines and drugs. We should start teaching secondary school students about research and development. That is the way Japan started."
He said despite priority not given to the health sector, the country still produces one of the best doctors globally, noting that this has attracted the United States and the United Kingdom, which take them to their countries. "We are not treating researchers in any field well here," he added.