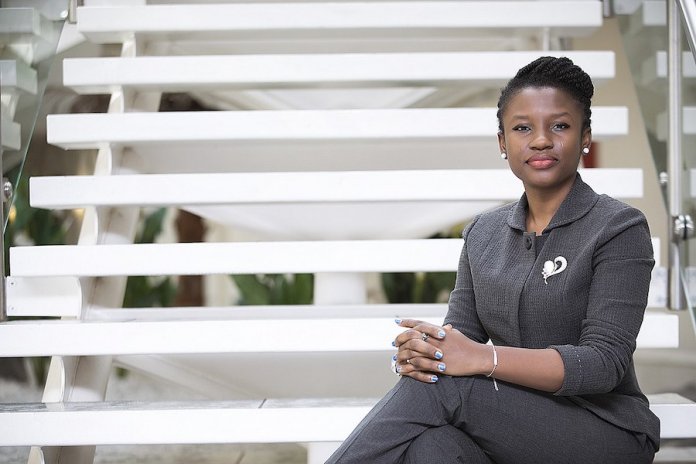 The United States Institute of Peace has commended ANISZA Founder Novo Isioro's work and advocacy as "remarkable peacebuilding work."
According to the US government agency, while acknowledging Isioro's nomination for its 2020 Women Building Peace Award, Isioro has developed through the ANISZA Foundation an "impressive record advancing peace," among young people in Nigeria.
She was also described as one of the "courageous women peacebuilders from 51 different counties."
Speaking about the nominees like Isioro, the USIP said "taken together, these inspirational candidates demonstrate the breadth and depth of women's contributions to peacebuilding worldwide and underscore the essential role women play in advancing peace."
Isioro founded ANISZA in 2018 at an event headlined by Vice President Yemi Osinbajo where she brought together the arts community in Nigeria and abroad to stage the first ever unity photo exhibition including a seminar for Abuja school children to learn through the pictures and images what unites Nigeria's different ethnic groups, regions and religions.
Isioro who is regarded as the first female presidential documentary photographer in Aso Rock was the Official Photographer to the Vice President in the first term.
According to the USIP, Isioro's nomination is among "over 150 nominations in support of courageous women peacebuilders from 51 different counties."
Also the American agency in a note to Isioro added that it acknowledges "both your contributions to peace, and to express the Institute's appreciation for your nominator recognizing and valuing your work and bringing your work to the Institute's attention through the nomination process. USIP thanks you both for your continued dedication to peace and for the opportunity to shed greater light on the work of extraordinary women peacebuilders around the world.
The USIP is expected to announce the winners of the 2020 awards later this month.