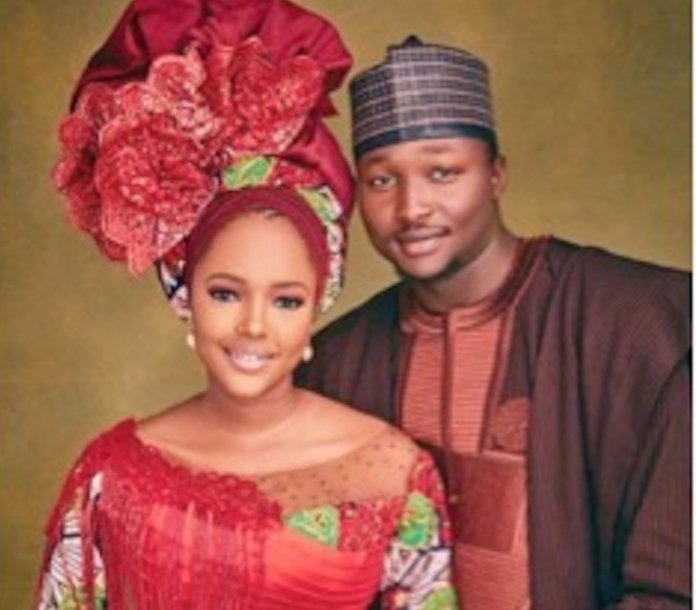 Denies buying N300 million house for him
Prevents friends, others from attending
It would have been pomp and circumstance; gold and glitters; excitement and exhilaration as Abdulazeez Abubakar Malami, the eldest son of Nigeria's Attorney-General and Minister of Justice, Abubakar Malami, got married yesterday, July 11, 2020, in Kano.
But alas, it turned out a subdued and solemn affair owing to the raging COVID-19 pandemic. The wedding fatiha of the son of the justice minister to Khadija Abduljalil Danbatta took place under strict observations of the protocols and guidelines issued by the federal COVID-19 task force.
In thanking friends, well-wishers and the general public for their prayers and goodwill for the wedding fatiha of his son, Malami expressed appreciation for the understanding that due to the COVID-19 pandemic, the wedding fatiha was a low-key affair.
Earlier, Malami had communicated in writing, notifying friends and colleagues that most of them would not be invited to the occasion. Instead of an invitation, Malami on July 3 only sent out a notification to his friends, colleagues, family members and well-wishers.
The COVID-19 pandemic has dealt a severe blow to many weddings and occasions billed as talk-of-the-town events. The directive of the Presidential Task Force on COVID-19 restricts the gathering of more than 20 people during such events.
The AGF has also addressed what he described as a "mischievous, deceitful and perfidious" report by an online publication which claimed he bought a house in Abuja worth N300 million for the newly-wed couple.
While refuting the claim, Malami said "God knows that I did not purchase any house for him in Abuja. Not even a rented house was secured for my son in Abuja, because he has no plan to live in Abuja."
He also debunked allegations of hiring private jets to convey family and guests for the wedding, labeling them as "preposterous."