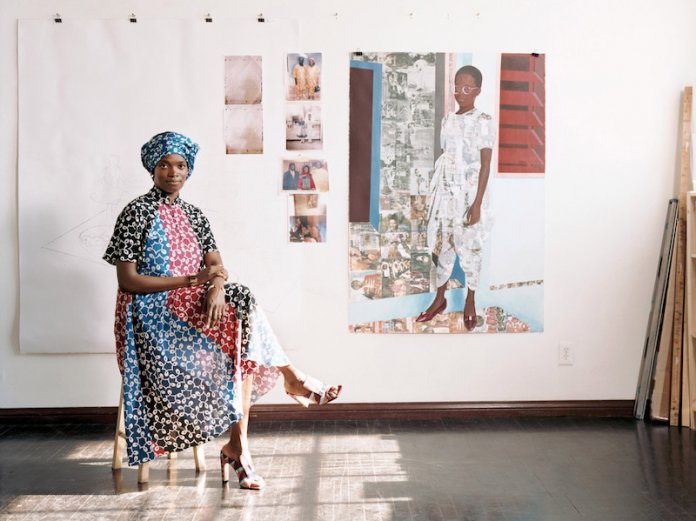 Again, Njideka Akunyili-Crosby, a celebrated visual artist, has done the nation proud as well as her late mom, Prof. Dora Akunyili, a former Director General, National Agency for Food and Drug Administration and Control, NAFDAC.
This follows the announcement by Carnegie Corporation, a New York-based foundation, which named Akunyili-Crosby, in its 2020 news release, Social Tool kit Democracy Week published every July 4 since 2006, as one of its 2020 Great Immigrants Honourees.
She was named alongside 37 others from different countries for their exemplary contributions as immigrants to American life. The foundation said, "In 2020, the corporation honours 38 naturalized citizens who have enriched and strengthened our nation and our democracy through their contributions and actions."
Interestingly, she clinched the first position on the honourees and orderly arranged list tagged "Great Immigrants/Great Americans 2020."
In a world where Nigerians' integrity is eroded or synonymous with one form of criminality or the other, one of the late Akunyili's daughters is making the country proud with her exceptional behaviour abroad. She is recognized, home and abroad, for her style of paintings, which had graced many international journals, museums, exhibitions, billboards, tube stations and streets, among others.
She is a recipient of grants, awards and prizes by reputable establishments who appreciated her art collections and contributions.
The Afro-American artist, last year, was awarded an honorary PhD by Swarthmore University for all her wonderful contributions to the art world.
Without a doubt, the fourth of six children of Nigeria's former anti-counterfeit drugs Czarina is toeing her late mother's unforgettable footprints in the line of integrity, discipline, accountability, and hard work.
In 2017, she was invited to Nigeria by Art X to discuss Artworks as a way of inspiring budding artists during its large annual fair held in Lagos.
Just recently, Forbes named her as one of The World's 100 Most Powerful Women.