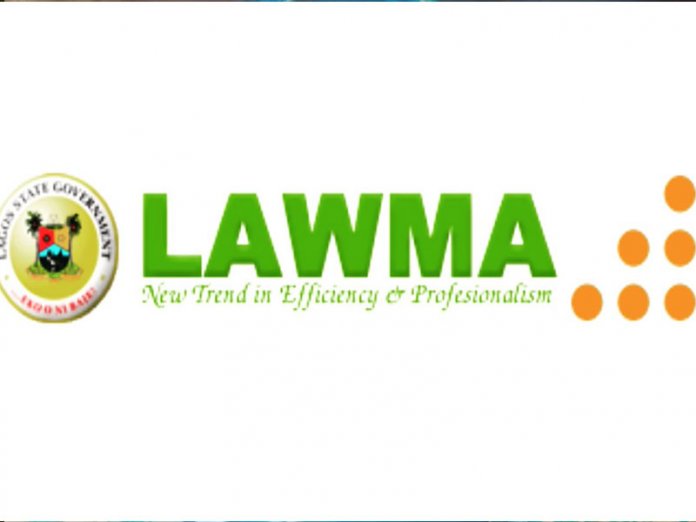 Michael Oke writes that the state should ensure street sweepers are paid to keep Lagos clean
As a student at the Delta State University, Abraka, we were always afraid when our lecturers threatened or went on strike. As a university student in the late 90s, any strike meant a postponement of your graduation date. I saw the members of the Academic Staff Union of Universities (ASUU) as the most important group of workers in the university community. I would later change my mind on an occasion I experienced a week of strike by members of the Non-Academic Staff Union of Universities (NASU).
The NASU members comprised some junior staff like the secretaries, drivers, porters, gardeners and cleaners. These categories of workers were often seen as inconsequential in the daily scheme of things. However, it didn't take long before I started realising their importance during their strike. Some classrooms and offices stayed locked even as students managed to have lectures. But the classrooms got untidier with each passing day. And by the third day, the popular male hostel, Abraka Hall, which people often 'condemned' as being dirty, for the first time, was actually filthy. All sort of organic and inorganic wastes piled over the trash area till they overflowed, blocking passage ways. The bathrooms and toilets were beginning to be no-go areas and some students deposited faecal matter in the surroundings. Everywhere stunk. Ditto for Ethiope Hall, the popular female hostel. Rubbish on the whole campus was beginning to stifle regular activities. Hence, it was with relief that the strike was resolved after a week and the environment was clean again.
Worldwide, waste disposal is very crucial to any city. Without that plain but noble work, cities would literally drown on their own wastes. It is for that reason that governments all over the world take waste disposal seriously. The introduction of street sweepers in Lagos was a welcome development. Every morning, these set of workers can be seen on Lagos roads, decked in their overalls and armed with brooms, packers, cutlasses and other small tools necessary to do their work – keeping our environment clean. And just like cobwebs in our houses, the street sweepers are there but many of us hardly pay them regular attention. It is only when dirt has overrun our roads do we remember there are people supposed to clean them.
But all that changed recently when a viral video of them protesting was all over the internet. In the video, on June 23, they were seen pulling their overalls in protest. Their grouse was that they were being owed three months' salary. When the news broke that street sweepers were protesting non-payment of salaries, I was aghast. Why would they be owed? However, as details came in, I realised that, yes, they were being owed three months salaries, but not directly by the state government but by some ignoble contractors. I would have been shocked if it was the state because Lagos State government workers receive credit alerts for their salaries by the 23rd of every month. Rather, what transpired was that in a PSP arrangement, the Lagos State Waste Management Authority (LAWMA) contracted out refuse collection, including street sweeping to contractors.
According to Reuben Abati, LAWMA's 'wage bill rose from N540 million per month to N1 billion' and Governor Babajide Sanwo-Olu suspended the former LAWMA boss, Dr. Muyiwa Gbadegesin. An audit was instituted and some nefarious practices of contractors appointed by LAWMA were discovered. The agreement saddled the sweeping of 600 routes in the state to 652 contractors. These contractors also employed 15, 498 workers. According to LAWMA, a street sweeper is meant to be paid a monthly salary of N25, 000 while a supervisor is paid N40, 000 monthly. But it was discovered that many of the contractors cheated their workers and do not pay the agreed amount to the street sweepers and supervisors. A moniker, 'Iron Lady', referring to one of the contractors, was bandied around as being one of those chiefly responsible for the plight of the underpaid and owed street sweepers. It was discovered that 'Iron Lady' alone controlled 66 routes.
In a press statement by LAWMA on June 19, the offending contractors with cases of unethical behaviour, including 'Iron Lady', were axed. Surely, no one in their right mind would support such situations in which the street sweepers, largely dominated by aging women, are exposed to such malpractices. I mean, the amount (N25,000 for a sweeper) is not even up to a minimum wage and for the majority of them, that might be their only source of income.
Hence, I welcome the intervention of the state government. However, I would advise that the state government should henceforth, deploy a strategy whereby it can ascertain that the workers get their dues. When we say 'cleanliness is next to Godliness', it does not augur well to treat the people responsible for the 'cleaning' in such a dirty manner.
On the cusp of the last administration of Governor Akinwunmi Ambode, a 'sophisticated' waste disposal company, Visonscape, was introduced. While the firm came with all its fancy gear and all, it failed. Lagos became dirtier and the vestiges of that decision is what has emboldened some elements to begin to dump waste indiscriminately in some parts of the state hitherto free of such nasty behaviour. But I believe Lagos State is more proactive now and would not allow such mistakes again.
In his maiden press briefing, the acting Managing Director/Chief Executive Officer of LAWMA, Ibrahim Odumboni, said that over 12,000 metric tonnes of waste is generated in Lagos daily. For a cleaner Lagos, Odumboni should think and work like a technocrat. He should ensure that disgruntled workers are not made to sweep the streets because there would be little chance they would put in their best effort. And the eyesore will be for all to see. It's a good thing that Odumboni sounded ready to combat Lagos' waste. For the sweeping contractors, he wants to ensure prompt payment of their monies. He also wants to encourage the use of bins and proper refuse disposal to promote recycling, stating that each of the 57 LGs and LCDAs in Lagos would have two recycling points. Turning waste to wealth is a good and timely move.
I believe Odumboni is set to deliver as he also praised Olamide Sulaiman, the street sweeper who made the viral video, for highlighting the gap in the system. Odumboni also appealed for the street sweepers to come and have their biometrics taken so as to enable LAWMA to absorb the 'real workers' into the system and ensure impostors don't get in.
Lagos State is positively reacting to appease the disgruntled street sweepers. We need them to keep Lagos clean. But the government should never do everything alone. As private citizens, we must lend a supporting hand to the government in ensuring a cleaner environment with our behaviours. We also owe ourselves that.