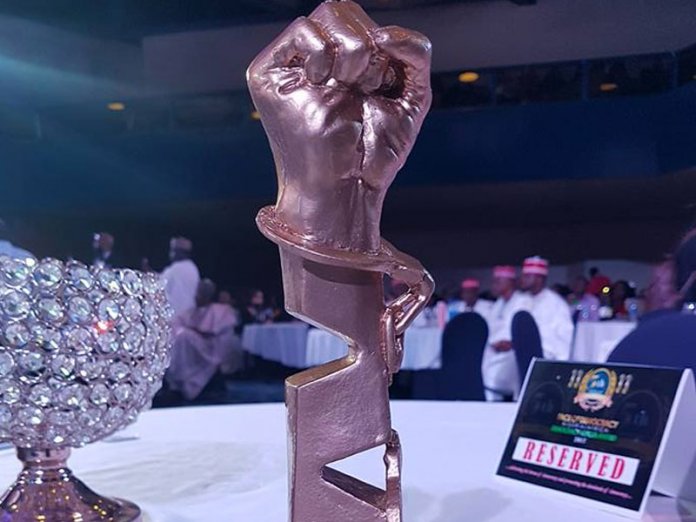 Rebecca Ejifoma
The 8th edition of the Democracy Heroes Awards is set to honour notable, reputable, and performing personalities across key sectors in Nigeria.
It has opened various Award Categories for Nigerians to vote their choice nominations ahead of the forthcoming 2020 DHA decoration ceremony, holding in FCT, Abuja.
According to recent reviews and observations on the voting process and exercise, two governors are having a very close contest in their vote-count for the award of the "2020 Most Outstanding Governor of the Year".
The organisers revealed this following the outcome of votes for the executive Governor of Rivers State, Nyesome Wike and the Executive Governor of Kaduna State, Mallam Nasir El Rufai.
Other governors nominated for the award category, include the Executive Governor of Benue State, Samuel Ortom, and the Governor of Ebonyi State, David Umahi.
"All the Governors enlisted and eventually nominated for this category have recorded remarkable impacts and have made huge contributions towards state and national development, but their fate to earn the Award of 'Most Outstanding Governor of Year', must be decided by Nigerians through the number of votes they get," the organisers noted.
Speaking with an observer and an analyst of the voting exercise of 2020 Democracy Heroes Awards, he x-rayed some of the determining factors that may have enabled the competitive circumstances between The Executive Governors of Kaduna state and River State was as a result of their respective impact Initiatives, projects, policies, economic strategies and Humanitarian gestures imbibed in their dispositions of democratic leadership.
He noted that the Award of "Most Outstanding Governor of the Year" was sensitive and could only be determined by Nigerians whom their project reflects on directly.
"However same situation had been witness in previous events in the history of Democracy Heroes Awards in Nigeria, but the question remains, who will be the next recipient of the 2020 Most Outstanding Governor of the Year at the forthcoming Democracy Heroes Award(DHA) ceremony.