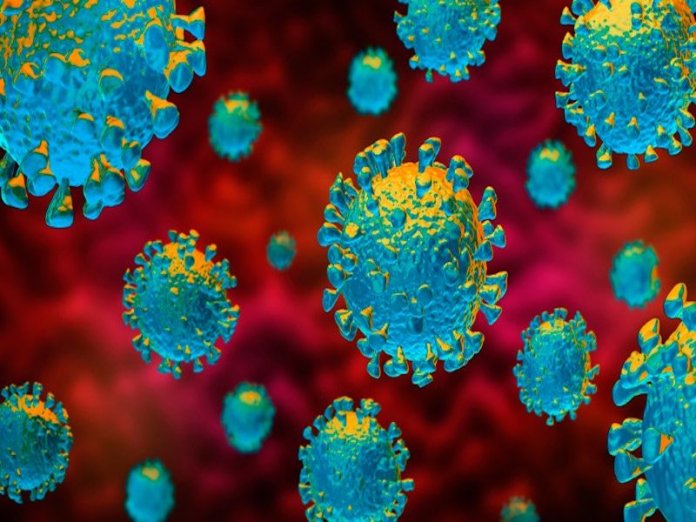 By Laurence Ani
Given its high-density location, a typical day at Poly General Hospital, Enugu, often involves a steady stream of patients that leaves healthcare workers with hardly any moment of respite. From mothers seeking ante- or post-natal care to those visiting the facility in search of solution to sundry ailments, no one who has ever been to this hospital would doubt the health ministry's record that it is the second busiest healthcare facility in Enugu State. But as is quite common where facilities are built without a reckoning for rapid rise in population, patient traffic soon outpaced recruitment of health workers and available bed space. And even from afar, the physical structure bore the telltale signs of a hospital in desperate need of rehabilitation.
Last September, the sorely needed retool came after over three decades of cramped spaces and generally challenging medical environment. That month, the old Poly Clinic, which almost never had a fresh coat of paint for years, got a structural makeover and equipment upgrade described as "comparable to the best standard anywhere in the world", by Dr. Okechukwu Ossai, administrator of the state's Hospital Management Board. The facility turnaround also earned Poly Clinic the status of a general hospital, a process that meant the employment of additional specialists in various medical fields by the state government.
Creating additional hospital bed space, consulting rooms and requisite personnel is always in itself a significant feat. It's even more so when done simultaneously as was the case on September 17, 2019, when Governor Ifeanyi Ugwuanyi commissioned the reconstructed Poly Clinic (now Poly General Hospital) and the Udi General Hospital. But he did not revel in the glory of the moment. A similar makeover is being extended to the 390 primary healthcare facilities and 43 cottage hospitals across the state. The upgrade is consistent with his administration's desire to improve the quality of healthcare at the primary and secondary levels and generally expand their capacity.
Nothing in recent history has exposed the vulnerabilities of public healthcare globally, and reinforced the imperative of creating a robust response to pandemics as Covid-19 has done. It was thus remarkably prescient that the governor began the extensive rehabilitation of public health facilities in Enugu State several months before the outbreak. Such foresight stems from his conviction that it is always better to take actions to curb possible future social crisis even when the risk of one occurring is minimal.
Governor Ugwuanyi also recognizes that institutions' efficiency is to a great extent directly proportional to the degree of support received from the state. So he has substantially addressed the funding deficits that had for decades plagued public healthcare and crippled its capacity to cater to basic health needs and respond to emergency situations as it should. Last year, for instance, the National Bureau of Statistics listed Enugu among 10 states with the most expenditure on health. The launch of Universal Health Coverage in the state is also anchored on the drive to make quality healthcare affordable and accessible to a larger population.
The sheer scale of the projects needed to create a complete turnaround of public health facilities, can be gleaned through the paradox that each completed rehabilitation seems to call attention elsewhere to a situation similar to the facility that had just received some facelift. Yet, the intervention is an insight to the sort of incremental retool that public health facilities would have attained had they been, over the past years, given the kind of attention the Ugwuanyi administration has devoted to their upgrade. Their mostly squalid conditions are strong proofs they have been neglected for decades, like the Awgu General Hospital and School of Basic Midwifery Awgu, whose deplorable state prompted the governor's directive for urgent rehabilitation of facilities. The latter had lost its accreditation in 2004, but regained it after sufficient funding was restored on Governor Ugwuanyi's accession to office in 2015.
On an unscheduled visit to Oji River General Hospital, the governor had observed that the outbreak of Covid-19 has necessitated a paradigm shift in public health management and funding. This new thinking has helped transform hospitals across Enugu State into permanent construction sites, from General Hospital, Ogrute, in Igbo-Eze North Local Government Area, where rehabilitation commenced just few days after award of contract, to General Hospital, Agbani, where he has paid two unscheduled visits in one week to inspect the construction of a bigger hospital complex and equipment overhaul at the existing facility; and Colliery Hospital, Enugu, currently experiencing a massive makeover which, on completion, will become an Infectious Disease Isolation and Treatment Centre.
Significantly, this extensive retooling has not only been in a structural sense. In anticipation of the manpower needs which the expansion of facilities and increased patient traffic will entail, the governor had granted approval to the state's teaching hospital to absorb one hundred and twenty-five interns of diverse medical background and one hundred and two resident doctors. This is in addition to a sustained employment of consultants in different medical fields.
One of the benefits of this robust expansion of medical facilities and the requisite staffing it has ensured reflects in Enugu's impressive doctor-patient ratio. According to a report by the National Bureau of Statistics, Enugu State's doctor-patient ratio of 1:1,812 is the fourth best in the country, coming only behind the Federal Capital Territory (1 doctor to every 1,267 resident population), Edo State (1:1,416) and Lagos State (1:1,709). Only states such as Oyo (1 doctor to 2,729 patients), Kwara (1 doctor to 2,965) and Rivers (1 doctor to 3,661) posted any figure that could be considered somewhat close to the top three states.
Although Enugu's figure (indeed, every state in the federation) fell below the desirable doctor-patient ratio of 1 doctor to every 1,000 recommended by the World Health Organisation, the commitment that Ugwuanyi has demonstrated towards enthroning an affordable healthcare with an extensive reach suggests the state can conveniently attain that threshold. His comment at the formal opening of the reconstructed Udi General Hospital helped reaffirm this. "We remain committed to our campaign promises and the social contract and unrelenting in our bid to change the narratives in our state health system," he said.
The ongoing rehabilitation is testament to this commitment. It is impressive that the momentum has been sustained even in the Covid-19 era.
–––Ani, former editor of ThisDay – The Saturday Newspaper, and Saturday Telegraph, is a senior communications aide to the governor of Enugu State.