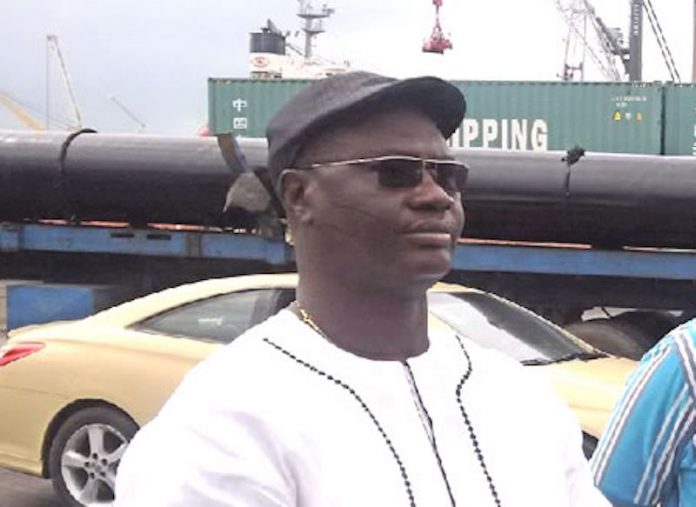 Ugo Aliogo
The President of Maritime Workers Union of Nigeria (MWUN), Mr. Adewale Adeyanju, has stated that the union would resist any attempt by employers of labour to downsize workers in the maritime sector, paricularly their members.
Adeyanju stated this yesterday in Lagos during the formal launching of the programme on sensitisation and distribution of COVID-19 preventives to Seafarers in all Nigerian ports in Collaboration with the International Transport Workers Federation (ITF).
He also noted that some employers had written to them about downsizing, but the union considered such action as wicked.
"We are not going to allow any wicked employer to downsize our members because they are not the ones that caused the COVID-19. We stand to support the Nigeria Labour Congress (NLC)," he stated.
He remarked that the focus of the union in the COVID-19 period is the protection of human health to prevent further spread of the virus in the ports and among their members.
Adeyanju affirmed that the event provided an opportunity to carry out the second phase of their programme, which involved the distribution of safety palliatives to seafarer such as hand sanitizers, hand gloves, face masks, infrared thermometers and others, in all ports starting with Lagos.
The MWUN President added that the union is working in collaboration with Nigerian Maritime Administration and Safety Agency (NIMASA) to address the challenges facing seafarers in the country.
According to him, "This programme was made possible through collaboration with the International Transport Workers Federation (ITF) who provided the counterpart grant/funding. The ITF to which our union is affiliates from about 157 countries spread through all continents of the world and a membership strength running into millions. We want to use this opportunity to thank the ITF for providing support in this most trying time, we appreciate also General Secretary, Steve Cotton, and his entire team for this awesome support to our teeming seafarers.