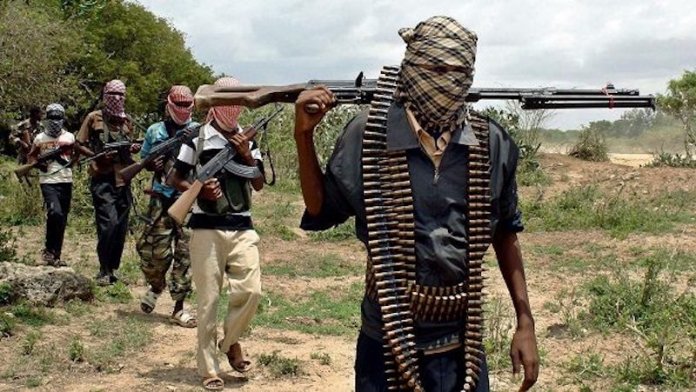 John Shiklam in Kaduna
An unspecified number of people are said to have been abducted on the Kaduna-Abuja highway.
The incident, according one of the victims, the driver of The Sun Newspapers circulation van, Mallam Ibrahim, occurred in the early hours of thursday.
He said the incident took place close to the popular Alheri Camp, a few kilometres to the Kaduna metropolis.
According to him, the bandits occupied both sides of the expressway and were shooting indiscriminately.
Ibrahim said the bandits left him because he feigned sickness by slumping when he and several others were taken into the bush.
He said the bandits thought he was seriously sick and needed urgent medication and left him lying on the ground.
According to him, "I was driving from Abuja to Kaduna to deliver our newspapers when suddenly we ran into large number of kidnappers around Alheri Camp area early this (yesterday) morning.
"They were shooting and stopping every traveler on the road, and collected all our mobile phones and moved us into the bush.
"While we were moving into the bush, at a point, I pretended to be too sick and slumped, and they left me lying down until they finished their operations of moving more travelers into the bush.
"I now drove to the tollgate Police Station near Kaduna town, where my statement was taken, but because of the shock and the trauma I had, I left my vehicle at the Police Station. The police told me that whenever I am ready, I should come for my vehicle."
The Kaduna-Abuja expressway is notorious for banditry and kidnapping despite efforts by security agents to tackle the situation.
With the suspension of train services to and from Kaduna to Abuja, commuters have no other choice than to ply the road.
Spokesman of the Kaduna State Police Command, Mohammad Jalige, did not respond to telephone call and a text message sent to him when contacted.