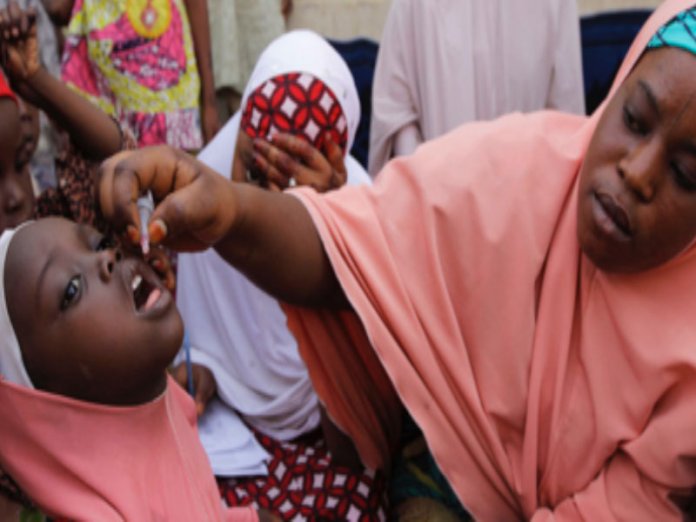 It is an important milestone
In one of those rare moments of good news about our country, the World Health Organisation (WHO) at the weekend declared that Nigeria has completed documentation for Wild Polio virus free status, adding, "It is a historic day for Nigeria, Africa and the Global Polio Programme.'' This is worth celebrating because stopping polio will save hundreds of thousands of children in the country from lifelong paralysis or death. It is also gratifying that Africa is now certified free of the crippling disease. But we hasten to add that Nigeria got this far a few years ago before two cases were detected in Borno State, thereby reversing the gain already made. But this is an important milestone.
Polio is an infectious disease caused by a virus which invades the nervous system and often causes irreversible paralysis. It can strike at any age but mainly affects children under five. In 2008 there were 803 confirmed polio cases which represented a whopping 85 per cent in Africa. By the following year the number came down to 388. As of March 2010, the country reported only one. While there is no known cure for polio, it can be prevented through vaccination. Yet as long as a single child remains infected with polio, children all over the world are at risk.
Specifically, the achievements can be linked with a number of strategic approaches in healthcare delivery as well as strong investment by the federal government and other stakeholders. Other approaches include establishment of health camps in high risk and under-served areas to help build trust and deliver other health services alongside polio vaccination; engagement of female voluntary community mobilisers (VCMs), who are delivering the polio vaccine and other critical health interventions to mothers and children in some of the hardest-to-reach areas of the country. Health workers, traditional healers, teachers and other community members have also been trained to identify potential cases of the virus and make sure any suspected polio cases are reported. There are also officers who conduct regular surveillance of sewage and other samples to test for the presence of the virus in the environment.
The current efforts date back to 1996, following reports that polio virus had paralysed more than 75,000 children across the African continent. That year, the late South African President, Nelson Mandela, launched a campaign, 'Kick Polio Out of Africa', marking the beginning of a unique, cross-sectoral and cross-continental movement to protect all children from paralysis.
While we must commend President Muhammadu Buhari for building on the efforts of previous governments, there is a need to do more. All officials must roll up their sleeves to ensure we do not see polio again in our country. State governors across the country, especially in the high-risk states should take the lead with their local government officials in every community, particularly in Borno and adjourning states in northern Nigeria. Since a threat of polio in any state is a threat to all Nigerian children, routine immunisation must be intensified. There is also need for sustained accountability at the national, state and local government levels to ensure the Oral Polio Vaccine (OPV) reaches every eligible child in the country.
The heroes of this achievement are the 'armies' of vaccinators, community mobilisers, traditional and religious leaders, parents and caregivers who have supported polio and other immunisation efforts for more than a decade, despite the challenges in implementation. We salute the efforts of the Dangote Foundation, the Bill and Melinda Gates Foundation, Rotary International and private citizens like Sir Emeka Offor who provided resources to fight polio. Now that our country has been certified as having kicked out polio, we hope that future generations of Nigerians are free from this debilitating disease.