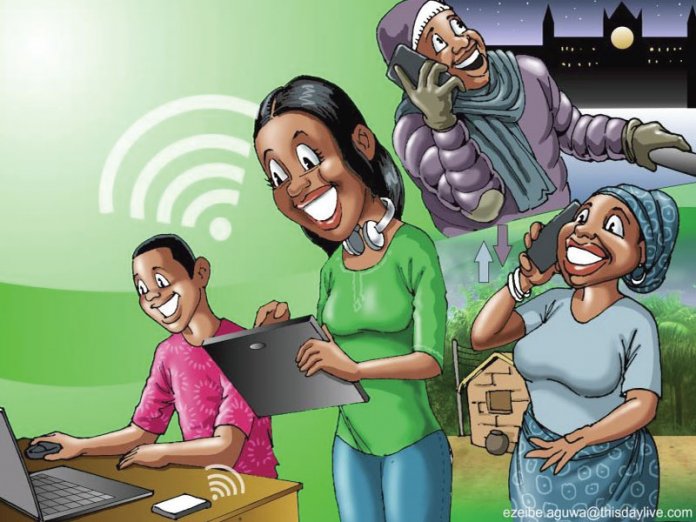 Raheem Akingbolu
Lagos-based marketing technology company, Plaqad, has launched a new social media ranking tool that would help online users measure their level of influence and reach, across Instagram, Twitter, and YouTube.
The tool called SocialCred is a free point-based social media clout-ranking tool created to help social media users calculate your influence on social media. Depending on your total accumulated points, you get one of ten (10) ranks and a cool, funky badge you can share with your fans.
As the influencer marketing space continues to grow, more users are becoming conscious of the monetization potential their regular online engagement within a niche or wider audience holds for them, given that more brands are looking for voices who can help them drive their messaging in very engaging ways. This realization has led to what we now refer to today as 'clout chasing', where most people try to force conversations in order to extend their reach and drive engagement.
SocialCred helps social media users determine how well they are doing in building clout online, using metrics such as average engagement rate, impressions, even average audience sentiment. With the app, each user gets a rank that shows what level of influence they have among their audience based on how their engagement numbers. For each rank, the user gets an appropriate badge, which they can display to fans and brands alike, as a way to better market themselves.
For brands, this tool is expected to be really helpful for making a decision about what influencers to work with and what their worth really is, in terms of the reach they can get for each brand or the level of action they can make users take.
Speaking about the launch, Plaqad's CEO, Gbenga Sogbaike, explained that the tool is simply a fun way for people to see how popular they are on social media, and how their levels of engagement stack up against some of their favorite influencers, and stars. He also added that "the quick adoption of the app shows that people love popularity, no matter how little."
He projects that by the end of June, the app would have been downloaded over 100,000 times.
Plaqad, who owns the bragging rights for this new app, sits at the intersection of technology, marketing, and PR. The company was founded in 2017 as "a social network connecting brands and individuals to bloggers, news websites, publishers, and social influencers."