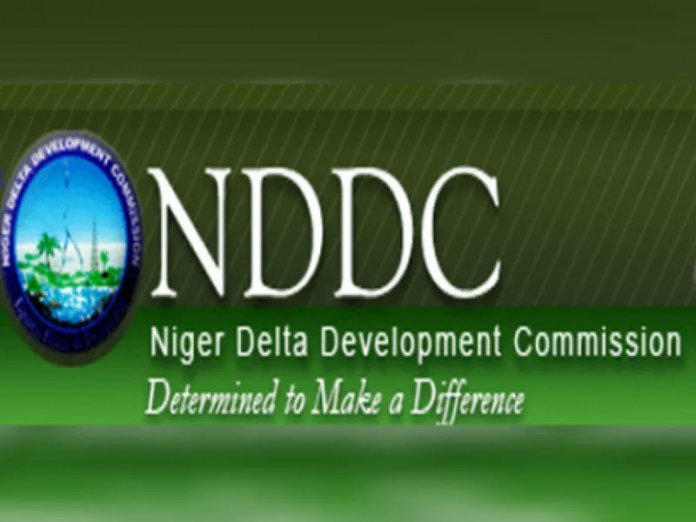 *Commission shuts down head office, staff ordered to self-isolate for 2 weeks
By Ernest Chinwo
Uneasy calm Thursday pervaded Rivers State as fear of COVID-19 hit the state following the sudden death of the Acting Executive Director, Finance and Administration of the Niger Delta Development Commission (NDDC), Ibanga Bassey Eteng, and the Chairman of Asari Toru local government area of the state, Odiari Princewill.
Princewill died Wednesday night while receiving treatment at the Rivers State University Teaching Hospital. Eteng died Thursday morning from what some close associates said was suspected food poison.
THISDAY observed that the late Council Chairman was buried at about 10:00am Thursday at the Port Harcourt Cemetery by the officials of the State Rapid Response Team on Covid-19 clad in personal protective equipment. Indeed, photographs of the burial has gone viral in the social media.
For the late acting Executive Director of Finance and Administration of NDDC, Eteng, no official statement has been issued with regard to his death and the cause.
But the NDDC has shut down its headquarters in Port Harcourt and directed staff to go on two weeks self-isolation.
The commission, in a memo signed on behalf of the management by Silas Anyanwu and circulated to all directorates and departments, also directed the decontamination of offices and premises of the headquarters.
The memo reads in part: "I am directed to inform all staff that management has approved that the commission be shut down for two weeks, from today, May 28, 2020.
"Consequently, the Head, Security is by this memo, directed to work out modalities to ensure safety and security of the commission while the Director, Administration is requested to fumigate and decontaminate the entire offices and premises in the headquarters during the period.
"Meanwhile, staff are to go into self-isolation for two weeks as they await further directives."
Also, the commission put off a world press conference to be addressed by the acting Managing Director, Prof. Kemebradikumo Pondei, Friday.
A senior staff of the interventionist agency, who would not wish to be mentioned, told THISDAY that although preliminary tests confirmed that Eteng died of food poisoning, the NDDC would not want to take chances and risk the lives of its staff and visitors.
He said: "We have not been officially informed about his death but we were told it was as a result of food poisoning. However, we decided to shut down and isolate ourselves for two weeks because we don't want to take chances and expose out lives and that of our visitors to danger.
"The truth is that we are being careful. Nobody knows what the samples taken by UPTH team will say tomorrow."