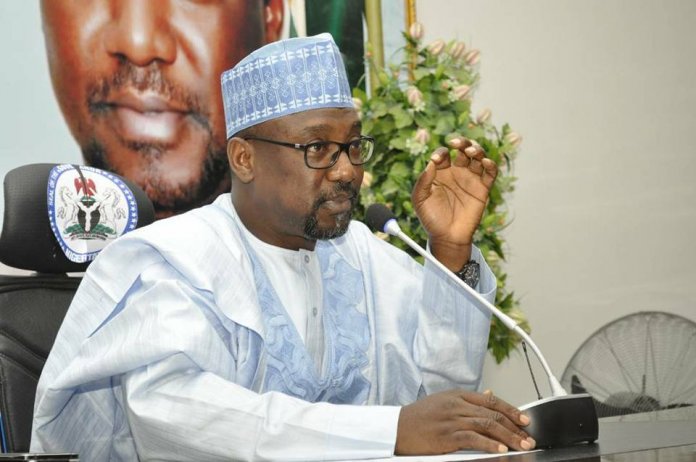 By Laleye Dipo
The Niger State Government has extended the lockdown of the state by another two weeks, attributing the action to an increase in confirmed cases of the coronavirus pandemic.
Governor Abubakar Sani Bello while announcing the extension through the state Covid-19 Taskforce chairman, Alhaji Ahmed Ibrahim Matane, said the extension of the lockdown took effect from Wednesday, a day after the previous action lapsed.
"The extension of the lockdown is as a result of the increase of confirmed cases in the state and the need to protect people of the state from contracting coronavirus disease," the governor said in a statement.
Under the arrangement, he said: "Public and private schools as well as tertiary institutions remain closed while social activities that involve more than 20 people stand prohibited.
"There shall be no human and vehicular movements on the lockdown days except those on essential services.
"The three-day window period of Tuesdays, Fridays and Sundays remain."
The governor further disclosed that movements within border areas remain restricted and will be monitored, saying the only exception is for those on essential services, stressing that even those eligible to cross into the state will be examined and screened thoroughly by medical personnel.
He further stated that operations of commercial motorcycles popularly known as Okada remain banned while other commercial vehicles should abide by the Ministry of Transport guidelines.
Bello reminded the people of the state of the need to adhere strictly to the safety protocols of Covid-19 such as mandatory wearing of mask in public places, observance of social distancing, regular hand washing with soap under running water, application of hand sanitizers and stay at home as advised by health workers.
He warned that anyone that fails to comply with the restriction, prohibition or requirement imposed under the Covid-19 Order or do anything contrary to the provisions of the Order shall be liable to a fine or imprisonment or both fine and imprisonment in accordance with the extant laws.
Bello advised the people of the state to support government intentions which he said are designed to keep everyone safe from the dreaded disease, stressing that coronavirus remains a very infectious and disruptive disease and therefore called for collective action to curb its spread.
The governor also asked the state Taskforce on Covid-19 to work closely with all relevant stakeholders in order to ensure that everything is done to contain the spread of the virus in the state.