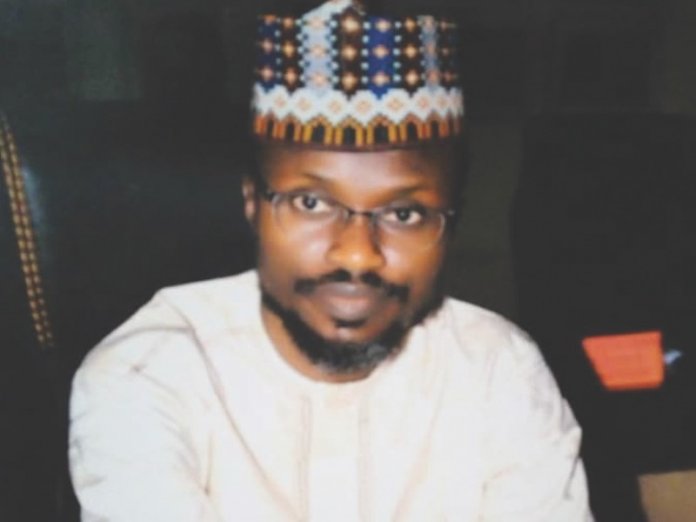 Commissioner for Health in Kogi State, Dr. Saka Audu Haruna said although the state was still Coronavirus-free, the National Centre for Disease Control remains a veritable partner in Progress. He spoke to Ibrahim Oyewale. Excerpts:
INTERVIEW
How come Kogi has remained Covid-19 free?
Kogi State so far has not recorded any confirmed case of Coronavirus officially. And we believed that our strategies are working for us, even though we are at a vantage position on the map of the Federal Republic of Nigeria, which also attracted a lot of risks, making Kogi State to be vulnerable to the spread of the diseases like Lassa fever and now COVID-19.
The commuters from all the six geo-political zones have Kogi as central passage. No matter what you do if you travelled by land from any of the six geo-political zones, South to North, East to West and South, you must pass through one part of Kogi or the other.
Therefore, Kogi State is vulnerable to diseases. This is what we recognised in the earlier stages to impose some restrictions. We closed schools from primary to the higher institutions within the State, then, we imposed restrictions on vehicular and other cyclic movements across the State, banning the commercial motorcycles operators and tricycle popularly known as Keke Napep.
We also designated points, where the commuters could stop for inbound and outbound passengers. This has truly worked for us. But this restriction couldn't have been extended further by the time we relaxed it, because we recognised that up to 90 per cent of our people, if not more, are all informal workers.
Salary earner would rightly expect their money to be paid by the end of every months, whether they go to work or not, but our informal workers.
The farmers, this is farming season. If they could not cultivate, there would not be food during the dry season. This is part of our decision, if you look at COVID-19 from economic and health viewpoints and that had helped us to mitigate the scourge of the Coronavirus.
So, what do you make of the allegations that some people had exhibited the symptoms of Coronavirus at the Federal Medical Centre, Lokoja, but that the state government was trying to cover it up?
I want to state clearly that the state has not refused to take sample for test. What we are saying is that tests must not be a prerequisite for treatment. No, it is wrong to say Kogi State has refused to test patients.
I must also make this clarification that a situation, where COVID-19 test will be a prerequisite for patients to receive cares would be vehemently rejected, because before COVID-19, there are people that have various symptoms of diseases and hospital is meant to bring succours to such people in distress.
Are you talking about symptoms that may suggest COVID-19?
Yes. I will state clearly from what I understand as at now, Kogi State has no case of COVID-19, clearly as at today. Kogi State has not denied anybody that meets the criteria for test and Kogi State and will never deny any citizens of their rights to test. We have come a long way in battling the Lassa fever on annual basis.
This year alone, we have had 30 cases of Lassa fever and unfortunately we lost 12 of them. These 12 people died in Federal Medical Centre, Lokoja. Those we were able to rescue through our centre, Kogi State Specialist Hospital, survived 100 per cent case management and those that found their ways to Irrua in Edo State also survived.
The idea of making Lassa fever or COVID-19 test as prerequisite for a patient to receive attention is what we don't want to tolerate. It will interest you to know that it takes between 7 to 10 days after samples have been taken for test for COVID-19 to receive result. What would have happened to such patients if you have to wait for 10 days before your patients receive attention?
I think there is misunderstanding there. We'll continue to conduct COVID-19 Test for appropriate patients, but it should never be a criteria for patient to receive care. I am a board member in the Federal Medical Centre. I have not received official report of any case of mysterious death from that centre and I am the incident manager from my capacity as Honourable Commissioner for Health, Kogi State.
I have not received any of such information from Federal Medical Centre. I am the link or let say, my office is the link between the Federal Medical Centre and the State government. As far as I am concerned, we have not received such claims. I think we just have to ignore all those bent on painting the government black.
The other time they said we constructed a tent in FMC with a total cost of N7billion. I believe nobody will believe such a frivolous claims. The truth is that Kogi State government is doing everything necessary to defend the integrity of the State and to defend the interest of the people of the state.
People hold the view that without a testing centre in Kogi, how do you ascertain the status of carriers?
We are all matured people and we understand that Kogi State is surrounded by states with cases of Coronavirus. Even in China, where it emanated from, when Wuah was locked down, Shanghai and Beijing were still operating freely. There are some colleges within Wuaha that were free of COVID-19 till date.
None of them recorded any case of Coronavirus and the lame claims that we are surrounded by states that are positive and therefore Kogi State must declare positive cases do not hold water and I want to advise the general public to believe in what the state government is doing. We have the interest of our people at heart.
That is why we set out very early. All the new committees that many states are forming today have been in existence in Kogi State since 2017, because of our experience with Lassa fever. And we have focal persons, at least two across the wards. We have 239 wards. We have DSNO in each of in all the 21 local government areas of the State.
We have a structure and that structure is functional and that is what has worked for us. I don't know why it is hard for people to believe till date that Kogi State is Coronavirus free. And by the special grace of God, it will remain so.
What is the relationship between NCDC and the Kogi government?
National Center for Disease Control is a federal Agency saddled with the responsibility of controlling diseases of public health magnitude. NCDC has been our partner from day one and they will continue to be our partner in progress. We have cherished all the relationship, the collaborations, the cooperation, that had existed in the past and we will continue to sustain that.
But a situation where rumour peddlers will set problem between NCDC and Kogi State government will not be tolerated. We are working together and probably tomorrow, we will receive a team from NCDC just like they have always done. We have received so many of their personnel in the past and even recent time. We are working together. We don't have any problem with them.
There have been agitations about testing and provision for testing kits in the state. What's that all about?
You see, the idea of testing kits does not even arise, because the Rapid Testing Kits till date have not been accepted by the NCDC as true method for evaluating COVID-19 disease and has not been authorised to be used in Nigeria.
Kogi State is yet to be assigned a designated laboratory, because of our closeness or proximity to Irrua and Abuja. That is just the reason. We have invited NCDC to validate our PCR machines. We have one in Okene and we have 7 genes machines across the state. And by the special grace of God, very soon, we would be able to singlehandedly carry out COVID-19 test in the state with the supervision of members of the national team.
Can an individual request for a Covid-19n test?
If you are not fit into this criteria for now, such an individual will not receive the opportunity to carry out the test. In the last three months since the outbreak of Coronavirus in Nigeria, NCDC and our partners have been able to carry out over 16,000 tests. This 16,000 may not surpass my local government area alone if the test has to be carried out on everybody in the state.
So, Nigeria is not buoyant enough to test everybody and I don't think test is should be compulsory, where individuals are exhibiting the symptoms that fit into criteria. We know that there is community transmission in certain parts of the country and even in Lagos, where they are doing house-to-house test. You must exhibit a symptom before test can be carried out or you are a contact to someone that has tested positive for coronavirus.
There are lead questions to be asked. Only those at risk would be tested. Kogi State, indeed, was the first state to launch a web base App. Just yesterday, we received over 16,000 evaluation across the state and few of them categorised as high risk and those ones, we will reach out to them.
We will call on individual basis to ask them about their health status and to allay their fears and help where it is necessary and also to send a team after some people, where the situation demands such action. I think Kogi State has done so well and deserved to be commended.
COVID-19 is said to have caused serious panicking in the state. What are you doing to arrest the trend?
My advice to the people of the state is that they should continue to imbibe those preventive measures that we have instituted; those that NCDC has advised and the World Health Organisation and Kogi State Ministry of Health. The bulk of preventing measures lies within the reach of the people and people can help the government to do this on their own.
The government is spending huge of money to secure the state, to shield the state – maintaining social distance from the invasion of the dread virus.
The people of Kogi State are advised to follow instructions and imbibe those laid down preventive measures, like washing of hands, use of facemask, avoiding crowded environment, and maintaining social distancing. These will help us in preventing COVID-19 from ravaging our communities and the local governments in Kogi State.