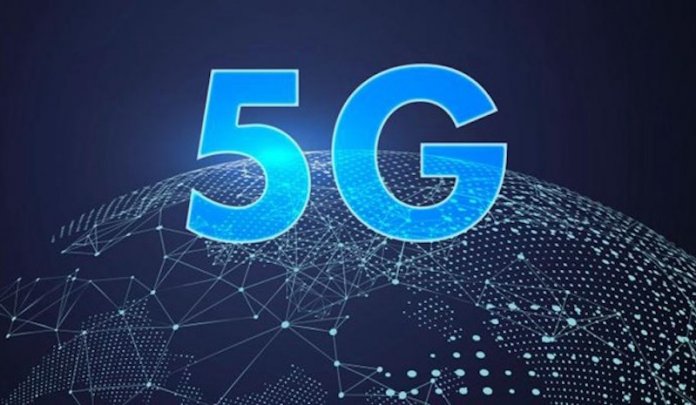 By Martins Ifijeh
The Nigerian Institute of Electrical and Electronic Engineers (NIEEE) has stated that the 5G technology does not have the capacity to transmit viruses or make viral infections worse in humans.
In a statement made available to THISDAY recently, the National Chairman, NIEEE, Kings Adeyemi said anti-5G claims of Electro-magnetic Field (EMF) lacks evidence, and hence should be discarded.
He said: "The World Health Organisation (WHO) defines health as a state of complete physical, mental and social wellbeing and not merely the absence of disease or infirmity. Staying alive and in good health have become major concerns of all. EMF is safe for human health."
"There are many countries without live 5G network yet recorded high death rate as a result of COVID-19. Moreover, there is no appreciable difference in frequency used for 2G, 3G, 4G & 5G, since 5G can operate on all its predecessor network frequencies.
"Since the 20th century, artificial EMFs are added to existing natural EMFs. Ionizing radiations occur when EMF signals carry enough photon energy to break molecular bonds and consequently damage the DNA, e.g. medical X-ray.
They occupy the higher portion of the electromagnetic (EM) spectrum. At the lower portion of electromagnetic spectrum are Non-ionizing radiations, with no sufficient photon energy to break molecular bonds."
He said human safety exposure limits to EMF levels were set by international Commission on Non-Ionizing Radiation Protection (ICNIRP), and that the WHO officially recognizes and adopts the guidelines developed by ICNIRP.
"These guidelines are products of over 50 years' great in-depth research, covering thousands of papers. ICNIRP iterated severally that 5G technologies will not cause harm as long as the guidelines are adhered to."
He explained that mobile telecommunication was based on radio wave propagation similar to other commonly known forms of radio communication such as broadcast radio and television.
According to him, these systems operate in designated frequency bands within the electromagnetic spectrum, adding that every new generation of mobile networks has its excitements and skepticism.
"Each successive network generation was spaced by approximately 10 years; meaning that 5G is a product of 10 years of research, planning, testing and fine tuning. The three exciting goals of 5G are 20 Gbps download data speed by users, less than one millisecond response time for real-time critical-mission control system and 99.9999 per cent reliability, and then connection density of 1,000,000 devices/km2
"The goals are specified by the International Telecommunication Union (ITU) – being the ICT arm of the United Nation. Achieving these goals is a major concern to the frontline stakeholders. It is obvious that 5G is not just about human communication only, but machine/devices communications and interactions with applications. It therefore means that 5G will usher in, interconnection of people, things and applications with little or no human intervention," he added.