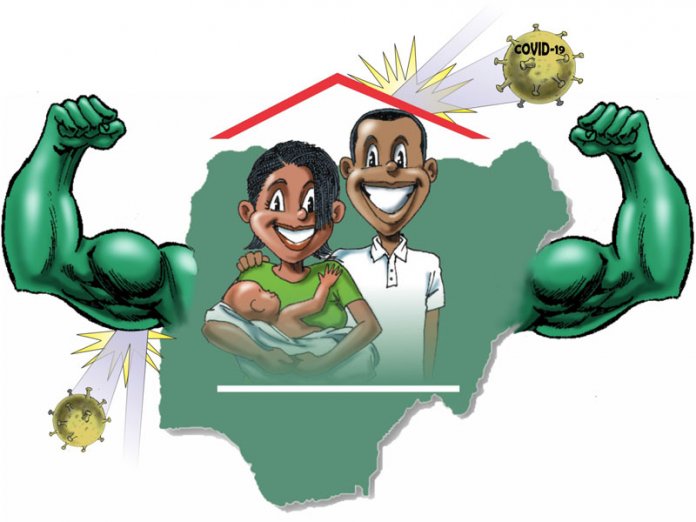 Onyebuchi Ezigbo in Abuja
A non-governmental organization (NGO), Stop TB Partnership, has projected an additional 6.3 million cases of tuberculosis between 2020 and 2025 and 1.4 million more TB deaths during the same period as a result of global COVID-19 lockdowns.
The group said in a statement yesterday that a report released on Wednesday found that the global response to the COVID-19 pandemic was having unintended yet drastic consequences on tuberculosis services.
It stated that lockdowns and limitations on diagnosis, treatment and prevention services were expected to increase the annual number of TB cases and deaths over the next five years such that "at least five years of progress on TB response will be lost."
The report added, "The modelling analysis released by the Stop TB Partnership shows that under a three-month lockdown and a protracted 10-month restoration of services, the world could see an additional 6.3 million
cases of TB between 2020 and 2025 and an additional 1.4 million TB deaths during that same period."
The Executive Director of the Stop TB Partnership, Dr Lucica Ditiu, was quoted as saying, "We never learn from mistakes. For the past five years, TB, a respiratory disease, has remained the biggest infectious disease killer because the 'TB agenda' consistently became less visible in front of other priorities.
"Today, governments face a torturous path, navigating between the imminent disaster of COVID-19 and the long-running plague of TB. But choosing to ignore TB again would erase at least half a decade of hard-earned progress against the world's most deadly infection and make millions more people sick."
The study was reportedly commissioned by the Stop TB Partnership in collaboration with the Imperial College, Avenir Health and Johns Hopkins University, and was supported by USAID.