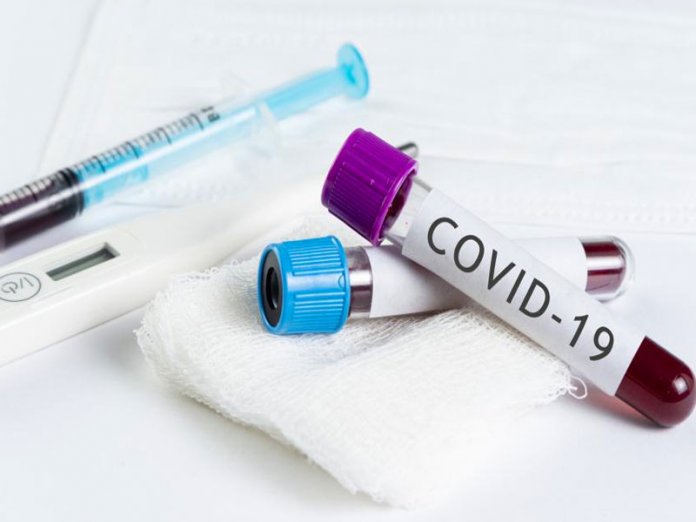 Total cases now 3,526 with 601 discharged, 107 dead
FG deploys teams in Cross River, Kogi, Rivers for massive testing
Reports indict security agents for aiding violation of interstate travel ban
FG unveils guidelines for reopening of offices, markets
NAFDAC evaluates claims on curative drugs
Lockdowns may worsen tuberculosis infection by 6.3m, say experts
Chiemelie Ezeobi, Chinedu Eze, Martins Ifijeh in Lagos Kingsley Nwezeh, Olawale Ajimotokan, Adedayo Akinwale in Abuja, Ibrahim Shuaibu in Kano and Kayode Fasua in Abeokuta
Nigeria's confirmed cases of COVID-19 pandemic have risen by 381 in 24 hours, making it the highest single daily rise as the country expands active testing laboratories to 21.
This is coming as the federal government yesterday said reports at its disposal indicted security agents for aiding the rampant violation of its ban on travels across state boundaries.
President Muhammadu Buhari, as part of series of regulations to slow down the spread of COVID-19, had imposed a nation-wide ban on inter-state travels, safe for the movement of essential goods and services.
But as the spread of the pandemic worsened across states, governors complained that security agents, who were posted to enforce the ban, were aiding its violation by unscrupulous citizens.
The virus afflicted 381 more Nigerians yesterday, raising the total confirmed cases to 3,526 with 601 persons discharged and 107 dead in 34 states and the Federal Capital Territory (FCT).
The 381 new cases were reported from 18 states- Lagos 183, Kano 55, Jigawa 44, Zamfara 19, Borno nine, Bauchi 19, Katsina 11, Kwara eight, Kaduna seven, Gombe six, Ogun five, Sokoto four, Oyo three, Rivers three, Niger two, Akwa Ibom one, Enugu one, and Plateau, one.
The Chairman of the Presidential Task Force on COVID-19, Mr. Boss Mustapha, confirmed the governors' allegation at a press briefing in Abuja yesterday, regretting that the misconduct of the security agents was undermining the efforts to curb the pandemic.
In spite of this, he enjoined every citizen to take responsibility, saying every Nigerian should be a combatant in the ongoing war against the pandemic.
His task force unveiled fresh guidelines for the gradual opening of public and private offices, adding that the National Agency for Food and Drug Administration and Control (NAFDAC) was evaluating the various claims of discoveries of curative drugs for the disease.
The federal government also said it had sent teams to Kogi and Cross River States to ensure that the states have adequate testing capacity and also to advocate for the engagement of traditional rulers and community leaders in the surveillance efforts of the two states.
The government also disclosed that the country now has 21 active laboratories nationwide, revealing that it had stopped the policy of self-isolation, especially for returnees, explaining that it had replaced it with compulsory quarantine.
Mustapha said the federal government was displeased with the role of security operatives in the mass violation of the ban on interstate movement.
He said reports received indicted some security operatives of compromise, urging the various commands of the security agencies to enhance their monitoring machinery to ensure that the virus is not spread as well as prevent the good name of the services from being tarnished.
"I, however, commend the security agencies for their vigilance in apprehending and prosecuting violators. It is, worrisome, however, to note reports received about isolated cases of compromise by some security operatives. We urge the various commands of the security agencies to enhance their monitoring machinery to ensure that we do not only achieve the objective of stopping the spread of the virus but also prevent the good name of the services from being tarnished," he said.
He implored Nigerians to alert the security agencies whenever they witnessed the violation of the guidelines.
"It is important to remember that this is a war in which every Nigerian is a combatant and must resist any effort by a few individuals or groups, to endanger our collective survival," Mustapha said.
The Nigeria Governors' Forum (NGF) had lamented the laxity in the enforcement of the lockdown order by security agencies.
However, the FCT Police Command said it had commenced investigation into illegal movements in all entry points around the boundaries of the FCT and contiguous states.
In a chat with THISDAY, the Police Public Relations Officer, DSP Anjuguri Manzah, said all major roads leading to Abuja were manned by policemen from the command.
He said the command was directing its searchlight on some unmanned areas in villages and bush-paths through which the violators of the lockdown order gain entry into Abuja.
"Our patrol is an ongoing operation. Today (yesterday), we intercepted a truck that sought to enter the territory illegally. We escorted them back to Niger State.
"All major roads are covered by our men, but the command is beaming its searchlight on unmanned roads connecting neighbouring villages and bush-paths through which these people gain entry," he said.
In Lagos, the police command disclosed that it was partnering its Ogun State counterpart to enforce total compliance.
The move by both commands was not unconnected with the massive inter-state movement that saw an influx of motorists and travelers move in and out of the states.
Lagos State Police Command spokesman, DSP Bala Elkana, said the command and its Ogun State counterpart, had on Wednesday, put measures on the ground to stop inter-state movement.
Elkana said the police had tightened up measures with the partnership between the two states.
He said the Commissioner of Police, Lagos State Command, CP Hakeem Odumosu, and his counterpart in Ogun State, CP Kenneth Ebrimson, visited checkpoints jointly manned by both states in boundary communities.
Elkana said the move was to replicate the measures adopted for easy movements of essential service workers and at the same time, tighten the border around the boundary communities to prevent non-essential inter-state movements.
When asked about the allegations of bribery leveled against the police manning the borders, Elkana, who said he was not aware, reiterated that with the new measures put in place through the collaboration, compliance will be total.
Addressing the issue of non-compliance to compulsory use of face masks and curfew in Lagos, Elkana said the command had been making arrests since Monday when the directive kicked off.
Giving a breakdown of the figures, he said the command arrested 189 persons on Monday night, adding that while 121 were arrested for being on the road after curfew hours, 68 others were arrested for not wearing their face masks.
He added that by Wednesday, 134 persons were arrested for not wearing face masks and staying beyond curfew hours, while 162 others were arrested yesterday without face masks.
FG Unveils Guidelines for Reopening of Offices, Markets
The Nigeria Centre for Disease Control (NCDC) yesterday issued guidelines for the reopening of offices and markets for normal business operations in Lagos and Ogun States as well as the FCT, Abuja.
Giving details of the guidelines for safe reopening of public offices, businesses and markets, the Director-General of the NCDC, Dr. Chikwe Ihekweazu, said at the press briefing that employers and owners of businesses should ensure extensive temperature checks of everyone on entry into the office and business premises.
He said there should be mandatory use of non-medical face mask/covering for all staff at all times; and the development of physical distancing strategies within the office or business environment to safeguard the health and safety of employees, in line with guidelines set out by the NCDC.
Where staff members have regular face-to-face contact with customers, Ihekweazu said the guidelines requires that the staff ensure they have the necessary protective equipment to keep them safe and for their health to be protected.
The guidelines also require offices and owners of businesses to develop an infectious disease preparedness action plan to reduce the risk of exposure in the workplace and communicate it to all staff members.
This includes identifying a central person focused on coordinating COVID-19 matters, ensuring that the contact details and emergency contact details of all staff members is kept up to date and is always easily accessible.
Others include ensuring that staff members know how to spot the symptoms of COVID-19 and have a clear understanding what to do if they feel unwell.
Ihekweazu said the sick employees should stay at home.
Employers are further required to display signage in their office or business premises reminding staff and visitors to maintain good and respiratory hygiene.
The guidelines also discourage the sharing of work equipment, tools, computers, phones and desks.
On how employers and business owners can best protect themselves and their staff, the NCDC said they may have to develop policies and practices that enable employees to work more flexibly and remotely such as working from home and leveraging on technology to arrange virtual meetings with employees and clients.
They are also to ensure adequate space between employees (minimum two metres), and limiting staff to about 30 per cent – 50 per cent of the normal workspace capacity.
They are to limit customers in the business premises to about 30 per cent – 50per cent capacity at any one time and decide on the level of staff required to come to work, as the business re-opens.
NAFDAC Evaluates Claims of Drug Producers
On the claims of inventions and cures related to COVID-19, the PTF re-iterated its position on the need for such discoveries to undergo the scientific validation processes.
He disclosed that the Complementary and Alternative Medicine Department, of the Federal Ministry of Health, has been evaluating such claims and has forwarded some that have met the preliminary requirements to the NAFDAC to carry out the necessary procedures for listing.
FG Deploys Teams in Kogi, Cross River
Meanwhile, the federal government has also sent teams to Kogi and Cross River States to ensure that the states have adequate testing capacity and also to advocate for the engagement of traditional rulers and community leaders in surveillance efforts of the two states.
In his presentation at the briefing, the Minister of Health, Dr. Osagie Ehanire, disclosed that the team had left en route to Lokoja to work with the Kogi State government.
He said the team included officials of NCDC and Department of Hospital Services of the Ministry of Health.
"They will ensure that the state has adequate testing capacity and shall also advocate for the engagement of traditional rulers and community leaders in surveillance efforts of the state. I appreciate the collaboration promised by the Governor of Kogi State. A similar team will also travel to Cross River State for the same purpose," he said.
FG Stops Policy of Self-isolation
Ehanire also admitted that federal government's policy of self-isolation, especially for those coming into the country by air, land or sea, had failed because at that time, there was a multiplication of cases from such persons.
In order to curb the incidence of such cases, the minister said the provision of self-isolation has now been replaced with quarantining of returnees on arrival.
"The policy we have now is that anybody arriving Nigeria from anywhere whether by air, land or by sea will go into quarantine for 14 days. During those 14 days they will be observed for any signs or symptoms of COVID-19 disease. They will be tested at the beginning and at the end.
"We don't have a provision for isolation at home. At the very beginning, we had that provision that if you came in and did not have a symptom, you isolate at home. Since then, all the cases we are dealing with now came in and multiplied.
In order to reduce the incidence of cases coming in and then forming clusters of new infections, the provision has now changed to what we call isolation-one or quarantine.
"Quarantine is for those who have not been confirmed or who are under isolation. If during the period, signs and symptoms show up, they will be tested. If they are positive they will go to treatment centres," he explained.
He urged states to embark on preparing at least 300-bed spaces for COVID-19 isolation and treatment.
The minister also gave update on facilities for testing, saying that 21 laboratories nationwide are now operational for COVID-19 testing.
Returnees from UAE Begin 14-day Quarantine
Mustapha also disclosed that the first batch of the 256 Nigerian returnees from the United Arab Emirates, who arrived Lagos via Dubai on Wednesday, have been taken into isolation for a 14-day quarantine at designated facilities in Lagos State in line with PTF protocol.
The SGF said the NCDC will conduct appropriate tests to determine the status of the evacuees within the period of isolation.
The Minister of Foreign Affairs, Chief Geoffrey Onyeama, urged the evacuees to comply with directives and protocols laid down by the health authorities and see their quarantine as a sacrifice, assuring that 14 days will pass without mishap.
He said another flight would arrive from UK today with the second batch of returnees. The flight would arrive in Lagos before departing for Abuja.
Ehanire confirmed that the returnees had been quarantined in two hotel facilities in Lagos where they were to serve the 14-day isolation preparatory for a test.
He said any person who tests positive would be invited to a treatment facility.
He said: "They have entered into mandatory supervised 14-day quarantine, in two designated hotels, in line with the laid down protocols. They will be tested for COVID-19 and any person testing positive shall be invited to a treatment facility. I appeal to our returning citizens to bear with us and cooperate with authorities, especially if they perceive imperfections in our arrangements, as this is a test run, the first of these exercises."
Lagos Discharges 48 More Patients
Meanwhile, the Lagos State government has discharged 48 more COVID-19 patients from its isolation centres, bringing to 406 the total number of successfully treated persons in the state.
Announcing this yesterday, the Incident Commander on COVID-19 in Lagos State, Governor Babajide Sanwo-Olu, said the discharged patients were 32 males and 16 females.
He said: "All discharged patients are Nigerians. 28 were discharged from the Mainland Infectious Disease Hospital, Yaba, 13 from the Lagos University Teaching Hospital (LUTH) Isolation Centre, six from Lekki Isolation Centre and one from Onikan Isolation Centre.
"With this new development, the number of COVID-19 confirmed cases that have been successfully managed and discharged in Lagos stands at 406."
10 Staff of Lagos Govt House Test Positive, Sanwo-Olu, Wife Test Negative
However, at least 10 staff of the Lagos State Government House in Marina have tested positive for COVID-19.
Announcing this yesterday in a Tweet, the Commissioner for Health, Lagos State, Prof. Akin Abayomi, said the development had made Sanwo-Olu and his wife, Joke, to undergo three COVID-19 tests at different times and that the tests have all returned negative.
He said: "I am glad to announce that COVID-19 Incident Commander Governor of Lagos State, Sanwo-Olu, and the First Lady of Lagos have consistently tested negative to COVID-19 following three consecutive tests conducted on them recently.
"However, 10 persons associated with Lagos State House in Marina have tested positive to COVID-19. On behalf of Lagos State, I, therefore, implore you all to continue to embrace the Mask Up Lagos Initiative and observe all precautionary measures," he said.
Ganduje's Former Commissioner Tests Positive
In a related development, a former Commissioner for Works in Kano State, Mr. Muazu Magaji, who was sacked for mocking the late Chief of Staff to the President, Malam Abba Kyari, has tested positive for COVID-19.
He announced on his Facebook page that he had tested positive for the virus.
Ganduje had on April 18 sacked him for making derogatory statements over the death of Kyari.
Black People Four Times More Likely to Die, Says Report
People from black heritage are more than four times likely to die from COVID-19, according to an analysis by Britain's Office for National Statistics (ONS).
The new report showed that black males in England and Wales are 4.2 times more likely to die if they contract the deadly virus; the risk is 4.3 times more for black women.
People with Bangladeshi, Pakistani, Indian backgrounds and mixed ethnicities have also a higher risk of death from the virus than white people, the ONS suggested.
Until April 17, 83.8 per cent of people dying were of white ethnicity, but black people became the biggest ethnicity group in victims with six per cent, the statistics office said.
The ONS said a "substantial part of the difference in COVID-19 mortality between ethnic groups is explained by the different circumstances in which members of those groups are known to live, such as areas with socio-economic deprivation."
"Geographic and socio-economic factors were accounting for over half of the difference in risk between males and females of black and white ethnicity," it said.
"However, these factors do not explain all of the difference, suggesting that other causes are still to be identified."
80,000 New Cases Reported Daily, Says WHO
In another development, the Director-General of World Health Organisation (WHO), Dr. Tedros Ghebreyesus, has said an average of 80,000 new cases of COVID-19 is being reported daily since the beginning of April.
Ghebreyesus disclosed the figure in his speech at a news conference in Geneva.
The speech was posted on WHO website.
According to him, more than 3.5 million cases of COVID-19 and almost 250,000 deaths have now been reported to WHO.
"But these are not just numbers – every single case is a mother, a father, a son, a daughter, a brother, sister or friend.
"Although the number of cases reported from Western Europe is declining, more cases are being reported every day from Eastern Europe, Africa, South-East Asia, the Eastern Mediterranean and the Americas," he said.
ECOWAS Commission Denies Endorsing Madagascar Tonic
The Economic Community of West African States (ECOWAS) has denied endorsing and ordering of Madagascar tonic, also called COVID Organics (CVO), for the treatment of the pandemic.
Madagascar had last month officially launched the CVO, an herbal mixture, developed by the Malagasy Institute of Applied Research, claiming that it can prevent and cure patients suffering from the COVID-19.
However, the commission in a statement issued yesterday said it was aware that several claims of a COVID-19 cure had been made in different parts of the world, but insisted that it could only support and endorse products that had been shown to be effective through scientific study.
ECOWAS said that for this reason, its health Institution, West Africa Health Organisation (WAHO) was collaborating with relevant partners including WHO, Africa Centre for Disease Control and Prevention, national, regional and international research consortia to promote the scientific search for a cure.
The commission also revealed that it is working with member states on some of the medications available for clinical trials and for use on a compassionate basis in selected severe cases.