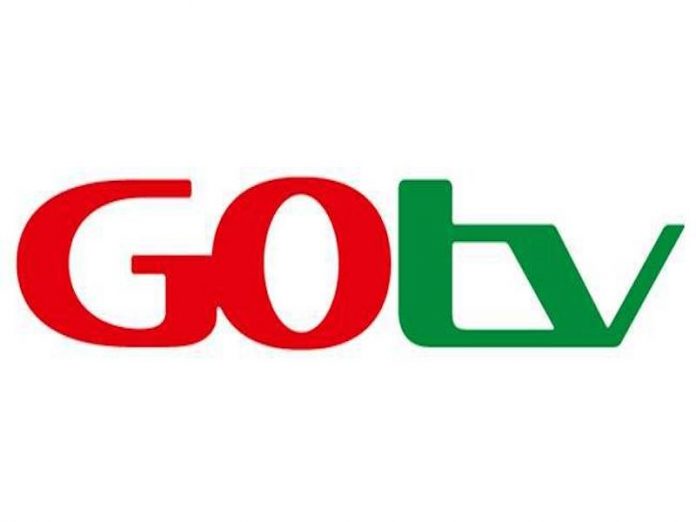 Raheem Akingbolu reviews the self-service platform introduced by the promoters of GOtv
A study of the global market in the last few weeks reveal many innovations. In Nigeria, the period under review has changed a lot of things about marketing, customer service and consumption. Therefore, consumers, service providers and manufacturers of goods are now in a new regime, driven by innovation and technology. For instance, the culture of interacting online has been around for years but only few people explored it until the current lockdown propelled people to work from home. Of course, it has also changed consumption pattern and market place.
To meet consumers demand, manufacturer of essential things and service providers have no choice but to raise the stake in connecting with their target audience. This is where the promoters of one of Africa's leading entertainment platforms, GOtv had an edge the moment the lockdown was pronounced. Before pandemics, Multichoice, the parent body of the pay TV brand, had consistently invested in technology that would make subscribers manage their account without hassles.
Last year, the company had raised the stake across Africa by launching MyGOtv apps, which officially gave customers the power of managing their accounts, with over a million downloads across the continent already. With the apps, the company had stated that customers would be able to manage, pay for their GOtv accounts and view their payment history without physical presence at the company's outlets. It was also stated that the subscribers would be able to manage notifications settings, change their subscription package, update contact details and fix decoder errors using their mobile devices. The various self-service options are My GOtv App, USSD Code *288#, Paga, Quickteller, ATM, Bank Apps, MultiChoice Outlets/Sabi Men and Toll-free numbers that cut across the four dominant telco networks in Nigeria.
With the lockdown quickly changing lifestyle and consumption pattern for Nigerians, the experience of this reporter with the GOtv self-service platform pointed to how business owners are demystifying customer services. Though when the self-service platforms were unveiled, it was stated that they were designed to enhance customer experience and allow customers had quick and easy avenues of resolving complaints and enjoy uninterrupted quality entertainment with their families, only few subscribers took it serious until recently when it became almost the only option to solve issues related to customer services.
For easy access, the management of Multichoice Nigeria, stated at the unveiling of the mobile app for customers on its digital terrestrial platform, GOtv that it would be available for free download through the iOS and Android app stores.
Speaking on the new initiative, Chief Executive Officer, MultiChoice Nigeria, John Ugbe said the platform will put the power of self-service in customers' hands and allow them to manage viewing preferences, clear error codes, check account balances, make payments, change packages and update their details anytime, anywhere.
"The new app will form part of the numerous digital platforms that are innovative and functional to meet the ever-changing needs and demands of our valued customers," he said.
Once the app is downloaded, GOtv customers, regardless of the package subscribed to, can log on using their customer details (Last Name OR Mobile Number PLUS their IUC Number) from their data enabled device. Once logged in, the MyGOtv mobile app allows customers to manage their GOtv account from the comfort of their homes.
Ugbe said: "By enabling customers to independently manage their accounts, we expect to see a reduction in queries and queues at the call-centres, thereby freeing up our customer-facing staff to provide improved one-on-one support to those customers who require it. Our goal is to provide an accessible, affordable and efficient platform for self-service to improve overall customer experience when engaging with GOtv".
Perhaps with the new global development, the company must have kept its promise that the app would continually be assessed and updated to adapt to digital technology advancements that would improve customer experience.
Speaking on the self-service options, Chief Customer Service Officer, MultiChoice Nigeria, Martin Mabutho, explained that in view of the current situation and its requirement for reduced physical interaction, the self-service options were the most efficient ways for people to manage their GOtv accounts.
"The self-service platforms are designed to enhance customer experience and allow our customers quick and easy avenues of resolving complaints and enjoy uninterrupted quality entertainment with their families," he said.
While subscribers on the platform see this as another plus for consumers, market analysts see it as another punch for competition. Since the emergence of GOtv and Startimes in the Nigerian entertainment sector, competition in the Pay tv market has assumed a new trend. The two, which try to democratise the Pay tv market have always competed with ideas and innovative marketing strategies to woo patrons. The market, hitherto dominated by DSTV, prior to the lunch of the two, has witnessed tremendous growth in consumer promotion deployment, brand activation, thematic and tactical creative campaigns and actual share of voice in the media.
To this end, pundits believe that the marketing antics of the two brands in the market would take a while to abate. But the exciting part of the whole episode is that consumers are at the centre of this epic battle.
In response to GOtv various initiatives in the last six months, StarTimes, had recently enriched its content with an upgrade of 14 new channel offerings that can be enjoyed in three languages for viewers across Africa at no extra cost. This was believed to be in response to the new packages introduced on GOtv platform during the last year's yuletide period for the season and beyond.