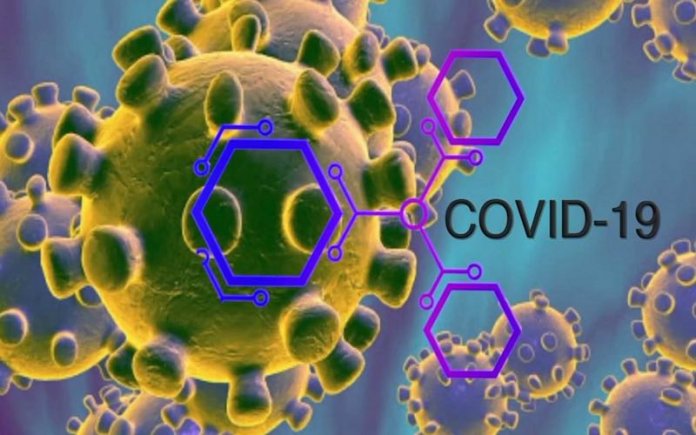 By Seriki Adinoyi
To avoid further damage to the current bad economy of Nigeria, Equity International Initiative (EII), a non-governmental organization, has cautioned the federal and various state governments to be weary of further lockdown as it may lead to a total collapse of the nation's economy.
Addressing a world press conference in Jos, Plateau State on Saturday, the Country Director of EII, Mr. Chris Iyama, also feared that complete closure of religious worship centres from where citizens draw faith and hope for survival, does not portend well for a religious nation like Nigeria.
Iyama also raised concern over the way and manner the donations towards tackling the coronavirus has so far been spent.
"We are concerned that government has not been very transparent about the money; we don't know the amount that has been donated, we don't know the amount that has been disbursed, we don't know the measure used in the disbursement, and we don't know the modalities used in determining the poorest of the poor.
"We saw that in China, and some other countries, within a few days of the outbreak they had quickly built hospitals and other health facilities to address the pandemic. These monies have been donated by the European Union (EU), World Health Organisation (WHO), many other international bodies, spirited Nigerians and banks. I call on the government to be more transparent and accountable with it; so that the fund will not be looted by selfish people," Iyama said.
He suggested that inter-state borders could be closed, while business could continue within each state to avoid total collapse of the economy.
Speaking from the legal perspective, the Plateau State Chairman of the Nigerian Bar Association (NBA), Mr Yakubu Bawa, said this is a time to actually know who a good and visionary leader is, adding that a good leader will know how to navigate through the current situation and come out of it strong.
According to him, "Lockdown should not be the only option left for government. We must consider the dire economic consequence of the action. Most of our people rely on daily income, and when government relaxes lockdown for two or three days for people to quickly re-stock, the question is where do they get the money to re-stock?"
He said that some people may not die of coronavirus, but may end up dying as a result of untold hunger and misery that the lockdown has brought upon them, adding that government must devise a strategy to open the economy and continue to fight the outbreak.
Against the backdrop of some urgent legal matters like bails and decongestion of prisons, Bawa said the lawyers should be considered as persons on essential services and should be given special consideration.
"Mobile courts have been set up, and the accused have the right to lawyers. If they are not given the chance to hire a lawyer to defend them, then their fundamental human right of fair hearing has been denied them. And this cannot be acceptable anywhere. As it stands, the courts cannot open because workers from level one to twelve have been asked to stay at home, and the judges would not be the ones to go and open the court rooms.
"During this lockdown, some security agents have trampled upon the rights of many Nigerians; many have been beaten and even killed by some lawless security agents. I even learnt that about 19 persons have been killed in the aftermath of this lockdown. All these have to be addressed urgently, yet the lawyers have been limited by the lockdown," Bawa said.
On his part, a front line civil society advocate on the Plateau, Mr. Steve Aluko, said he has observed that criminality is on the increase, adding that government must be timely in ensuring that the economy is opened up timely.
He said: "We cannot afford to lock down Nigeria economy in perpetuity, or else we be exposed to a more serious challenge than the coronavirus. The small scale industries and small businesses must not be allowed to collapse.
"Government should channel energy towards what they can do to ensure that we have more recovery than death; and part of it is to open up the economy timely and speedily. If people do not have access to food, water, good education and other vital needs, we may just be toying with another serious challenge that may go beyond COVID-19.
"Government must open up its economy while we continue to observe measure to contain the spread of the virus. Before now, the level of poverty in Nigeria has been among the worst in the world."
He also called for accountability and transparency on the part of government in managing the distribution of the palliatives to ensure that no further room is given for widespread suspicion as currently been witnessed.