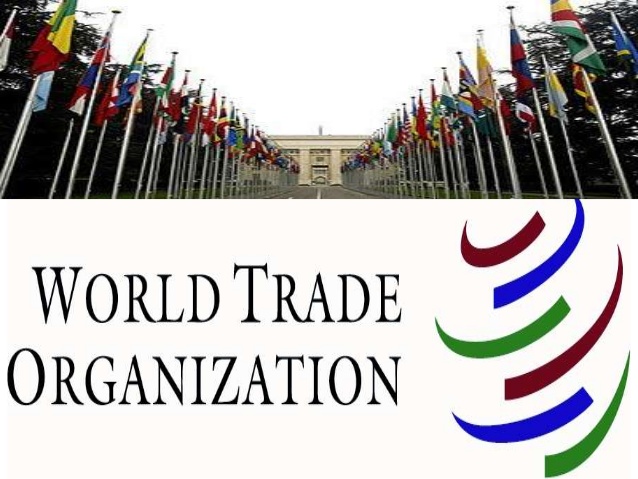 The World Trade Organisation (WTO) Secretariat has released a new report on trade in medical products critical for the global response to the COVID-19 pandemic.
The report posted on the WTO's website, traced trade flows for products such as personal protective products, hospital and laboratory supplies, medicines and medical technology while providing information on their respective tariffs.
According to the global organisation, trade in medical products which have now been described as critical and in severe shortage during the COVID-19 crisis totalled about $597 billion in 2019 and accounted for 1.7 per cent of total world merchandise trade.
It disclosed that the ten largest supplying economies accounted for almost three-quarters of total world exports of the products while the ten largest buyers accounted for roughly two-thirds of world imports.
"Commitments made under various WTO negotiations and agreements have helped slash import tariffs on these products and improve market access, with the average tariff on COVID-19 medical products standing at 4.8 per cent, lower than the 7.6 per cent average tariff for non-agricultural products in general," it added.
The statistics showed that 52 per cent of 134 WTO members imposed a tariff of five per cent or lower on medical products, in the year under review.
Among them, four members did not levy any tariffs at all: Hong Kong, China; Iceland; Macao, China, and Singapore.
The report, however, also identified markets where tariffs remained high. Tariffs on face masks, for example, was said to be as high as 55 per cent in some countries.
A breakdown of the report showed that Germany, the United States and Switzerland supplied 35 per cent of the medical products; while China, Germany and the United States exported 40 per cent of personal protective products in the year under review.
Furthermore, it showed that imports and exports of medical products totalled about $ 2 trillion, including intra-EU trade, which represented approximately five per cent of total world merchandise trade in 2019; while trade of products described as critical and in severe shortage in the COVID-19 crisis totalled about $ 597 billion, or 1.7 per cent of total world trade in 2019.
In addition, tariffs on some products remained very high in the year under review.
"For example, the average applied tariff for hand soap is 17 per cent and some WTO members apply tariffs as high as 65 per cent. Protective supplies used in the fight against COVID-19 attract an average tariff of 11.5 per cent and go as high as 27 per cent in some countries.
"The WTO has contributed to the liberalisation of trade in medical products in three main ways: he results of tariff negotiations scheduled at the inception of the WTO in 1995; conclusion of the plurilateral sectoral Agreement on Pharmaceutical Products in the Uruguay Round and its four subsequent reviews; the Expansion of the Information Technology Agreement in 2015."
The WTO, United Nations Food and Agriculture Organisation (FAO), and the World Health Organisation (WHO), recently called on governments across the world to find ways to ensure that the border restrictions, occasioned by the COVID-19 pandemic, do not adversely affect the food supply chain.
In a joint statement issued by the Directors General of FAO, WHO, and WTO, QU Dongyu, Tedros Adhanom Ghebreyesus, and Roberto Azevêdo, respectively, they had said: "Now is the time to show solidarity, act responsibly and adhere to our common goal of enhancing food security, food safety and nutrition and improving the general welfare of people around the world."
Millions of people around the world depend on international trade for their food security and livelihoods, the statement added.
According to it, as countries move to enact measures aiming to halt the accelerating COVID-19 pandemic, care must be taken to minimise potential impacts on the food supply or unintended consequences on global trade and food security.
When acting to protect the health and well-being of their citizens, countries, they said, must ensure that trade-related measures do not disrupt the food supply chain.