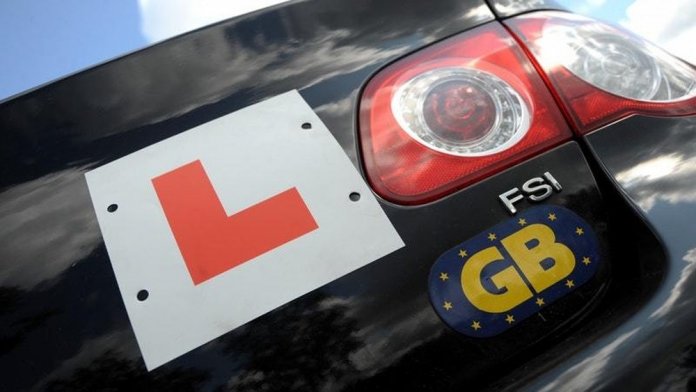 Fred Bright is not your big time standup comedian like Ayo Makun popularly known as AY, or even the grandfather of comedy Atunyota Alleluya Akpobome professionally known as Alibaba. The young man from Enugu state who practices his craft in the Federal Capital Territory is a master of the craft who always thrill me with his skills often interspersed with jokes from the South South, South East or the North and South West. I am not here to praise his mastery of his craft but to understand why for over three years he has consistently lamented about driving in Enugu and religiously pleading with me to come over to Enugu and collaborate with him in raising safety consciousness and promote a better and saner driving culture.
Bright's pestering did not hit my cord until I touched down in Enugu in February 2020 and saw driving reminiscent of what I saw and experienced in Port Harcourt in 2016 especially at roundabouts which to me boils down to gross impatience, arrogance on the wheels and maybe impunity. So just like I did a piece I titled, BETWEEN LAGOS AND PORT HARCOURT DRIVING sometime in 2017, I am doing the same with what I have seen in Enugu with the above caption.
In the 2017 write up on driving between Lagos and Port Harcourt, I tried to compare driving in both cities with the conclusion that Lagos was not the only place noted for notorious driving
I observed that unlike Lagos, Port Harcourt driving was weird because of the increasing traffic infractions and the absence of a strong structure to curb and to deter these driving mannerisms that daily takes the garden out of the City. I also did say in that piece that Port Harcourt, like the typical Nigerian cities boast of numerous places of worship especially churches which adorns almost every street yet daily driving rarely shows any form of piety.
Enugu reminds of Port Harcourt where residents attend religious programmes without reflecting God's teachings that dwells more on humility, patience and respect for the law of the land including respect for traffic rules. Like Lagos, traffic in Enugu can get better; traffic in Enugu can be tamed in the same manner the Lagos state government has succeeded in deterring the average Lagos drivers from impunity driving. I also noted that there was the need to rid the roads of street trading that practically eats off part of the lanes thus restricting lanes to one in very busy roads and during rush hours.
I highlighted the incidences of overloading which was rampant, unauthorized and indiscriminate parking, absence of designated bus stops and parks or the absence of an agency to enforce usage, as well as the enforcement of minimum standard for commercial vehicles to rid the state of rickety vehicles with broken windshield, broken head lamps, worn-out tyres and the need to relocate markets which adorn most streets among other vices. I again mentioned that traffic issues in places like Rumuola, Slaughter, Peter odili road, Rumuokoro,NTA road all in Port Harcourt just to mention a few were nightmares in 2017. In these areas commercial drivers became a nuisance and lords unto themselves, committing all kind of traffic infraction without fear of arrest.
Despite all these mannerisms, if you ask the average motorists in Port Harcourt or even Enugu, he would prefer to blame all the crashes, the number of deaths recorded on our roads and the injuries sustained and gridlock on ignorance. Most would rather push the blame to government and its agencies.The private car driver would blame the commercial driver who in turn blames the private car owner. The parent who allows his son of sixteen to drive would hold government responsible for not clamping down on underage driving.The licenced driver who indulges in excessive speed would blame the Ministry of Works or FERMA for the crash and not his penchant for speeding which is a violation of the law and which is critical in the event of a crash.
The question then is why does the average motorist in Lagos,Port Harcourt and other parts of the country such as Enugu indulge in violating laid down traffic rules?Why do convoy drivers believe they are above the law that governs speed,overtaking and decent driving.?Why would such convoy drivers with VIP and armed uniform personnel whose arms are bought with the taxpayers money jump traffic lights and assault motorists for daring to question them while the government officials or very important dignitaries keep mute?The same dignitary whose life is as fragile as yours and mine?
Why would a mother or a husband or both jump into their car bought for over a million naira strap themselves with a seat belt,yet dump their lovely child at the back seat of the car without any protection even when all efforts are made to educate this same parents on the dangers of their action?Why would this same parent hear of the death of a child because the child was not strapped in a car seat and yet hide under some spirituality by declaring that ''God forbid,it is not my portion!!!
Why do we dare God by our actions on the wheel?God says obedience is better than sacrifice.That same God commands that none should kill.He never listed the instruments which means that if you kill anyone through your reckless driving,you certainly run foul of God's commandments.Why do we forget that of all the laws or commandments of God ,Love your neighbour is the greatest of all.Yet in our usage of the roads, rarely do we have consideration for the other motorists .
Would you call this ignorance or just sheer attitude?
Before I bore you with a rehash of the Port Harcourt experience which I have noticed in Enugu, one clear traffic infraction in Enugu is the deliberate disregard for the rule of the right of way especially at roundabouts. Please ponder on what the provision of the Revised Highway Code is on driving at intersections or junctions? To unravel the discourse for today, I have chosen to allow the Highway Code speak to us first on the types of road which include single carriageway, double/multiple carriageways, expressway. The single carriageway according to the Highway Code is a road which has one or more lanes with traffic moving in opposite direction. It has no central reservation to separate the opposing flow of traffic. The same Code describes a dual multiple carriageway as a road which has multiple lanes with traffic moving in opposite direction separated by central reservation.
On the other hand, it describes the expressway as a specially designed and restricted highway divided with barrier which's make traffic in opposite direction completely separated from each other. Traffic, it notes enters, leaves and crosses through an interchange which is a special intersection (junction) designed to enable road users cross, enter or exit the expressway without interfering with the flow of traffic. Basically, there are four types of interchanges which I hope will form our focus next time.