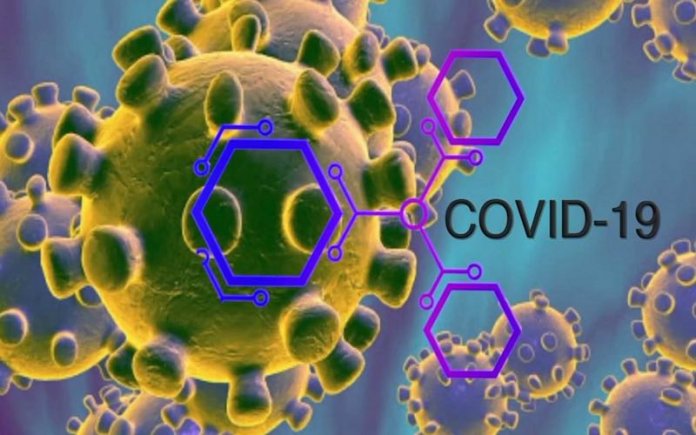 Ventures Platform, the Africa-wide network that supports entrepreneurs and innovators to succeed has partnered with the Lagos State government through the Lagos State Science Research and Innovation Council (LASRIC), to find tech-enabled solutions to address the current COVID-19 pandemic.
Ventures Platform and LASRIC would provide funding and rapid operational assistance to the selected teams and startups alongside technology and business industry experts, including LoftyInc, ACIOE, Wennovation, Flutterwave, AGS Tribe, SilverChip Consulting, Bluechip Technologies, IROKOtv, Lakunle Runsewe, Manasseh Egedegbe, and also supported by Facebook.
To this end, applications for the #COVID19 Innovation Challenge, was opened, as the Ventures Platform team continues to search for hackers, developers, enthusiasts or founders to build solutions for the pandemic and experienced professionals in technology, public health and pandemic research, healthcare investment, public sector engagement, digital experience management, virtual care, entrepreneurship development, and support.
The Ventures Platform opened its applications for their #COVID19InnovationChallenge to find tech-focussed ideas around heat mapping, preventative or information bots, solutions to assist with lifestyle adjustments, COVID-19 reporting and more. The mission for the cross-community collaboration is to rapidly build and scale solutions that will have a significant positive impact on the current pandemic, not only in Nigeria but across the continent.
According to Ventures Platform, six successful applicants would be selected by both Ventures Platform and LASRIC to participate in the #COVID19InnovationChallenge and will receive a $2,000 equity-free grant, opportunity for further funding, as well as access to virtual workspace and mentorship from some of Africa's top, healthcare, business, and technology leaders.
Giving further details on the planned competition, the Founder, Ventures Platform, Kola Aina, said: "Due to the rapid spread of Coronavirus, we really do not have a moment to lose, which is why we are grateful to have assembled such a talented and influential group of program partners and mentors, as we look to move on this very quickly.
"Our partners, like us, understand the need for action. We know the talent is out there, now our job is to provide an enabling environment as well as access to mentors and funding so that our chosen companies and innovators can focus on building the best solutions for this big challenge in support of the Nigerian Centre for Disease Control (NCDC) and other actors."
According to Mr. Olatunbosun Alake of LASRIC, "The Lagos State Science Research and Innovation Council is partnering with Ventures Platform as we look to solve issues around the current COVID-19 pandemic.
"It is important that the state tackles issues around the pandemic in areas such as tracking, managing and solving related problems even for various health issues at large. We believe that this partnership and the Venture Platforms' stellar record in delivering such projects, the breadth of their technology and business networks, will help us source a number of products and services that will help vast swathes of our population stay healthy and protected. We also believe that what works here in Lagos will help the rest of Africa."
Aina, however said: "The response we have received to-date has been astonishing. Such has the level of interest been, we have even extended the deadline to close of play on Monday 23 March, in order to review as many strong applications as possible. The entire Ventures Platform team is ready to select the top six applicants, and get to work with them straight away so that together, we can get ahead of the curve and build products and services that benefit millions of people not only in Nigeria but across the whole of Africa too".