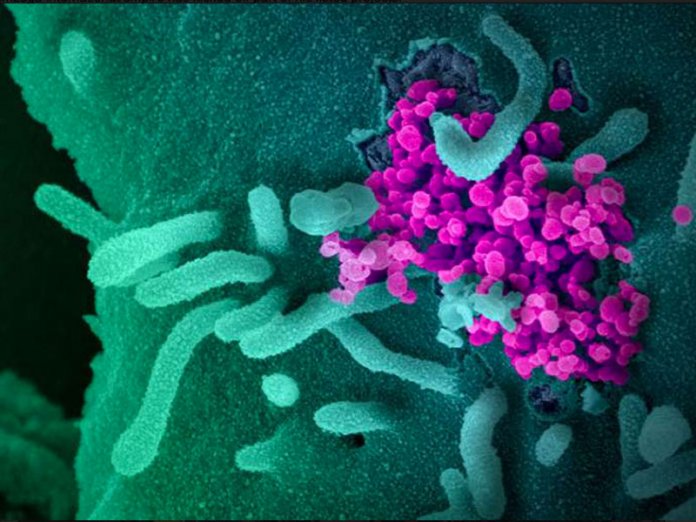 By Kayode Fasua in Abeokuta
The Association of Christian Theologians (ACTS) Tuesday took a swipe on some church leaders who are yet to comply with government's directive that there should be no public gathering of more than 50 persons, in the move to curtail the spread of the deadly Coronavirus.
The ACTS is the regulatory body for all Christian theological institutions in Nigeria.
In an interview with THISDAY in Abeokuta, Ogun State, its National President, Prof. Olakunle Macaulay, said it was lamentable that some clergymen could not separate spiritual matters from public health, going by widespread reports that some churches with large crowds still gathered to worship last Sunday.
Rationalising the clerics' defiance to the directive, Macaulay said it could only be traced to the high level of illiteracy among those parading themselves as pastors, noting that majority of them had neither formal nor thorough theological education.
The octogenarian, who is also the national coordinator of International Christian Conscience Initiative (ICCI), said, "The Coronavirus is a pandemic that up till now, no nation has found a solution to.
"The medics and scientists alike are doing their best to solve the problem but we are still hopeful and praying for a breakthrough.
"It's unfortunate that we have many Christian leaders who are not educated and they account for the ranks of those who refuse to comply with government's directive that no gathering should be more than 50, in order to prevent the spread of the Covid 19.
"It's essential to note that the present situation demands that we should be reasonable with whatever we are doing; as whatever can save Nigeria and Nigerians should be the concern of patriotic Nigerians.
"Christianity does not mean congregating alone; it also means understanding the will of God and obeying it. So, staying at home, praying and reading your Bible to prevent the spread of Coronavirus does not make you less Christian.
"Even, Jesus Christ approved of the medical profession, when he said that those who are sick need physicians; but here, Nigerian Christian leaders overdo many things by spiritualising everything."
The ACTS president, who is a nephew to the late nationalist, Herbert Macaulay, particularly has some knocks for pastors who did not undergo theological education before mounting the pulpit.
"They (such pastors) are victims of the economic situation in Nigeria. They use the church as a way of making money rather than preaching the true word of God. No doubt, they are victims of circumstances.
"I'm sure, if any one of them is offered job in an oil company, he will throw away the hoods and cassock, and rush to take the juicy offer.
"So, those who want to lead the Church should submit themselves to formal, thorough theological education," he advised.