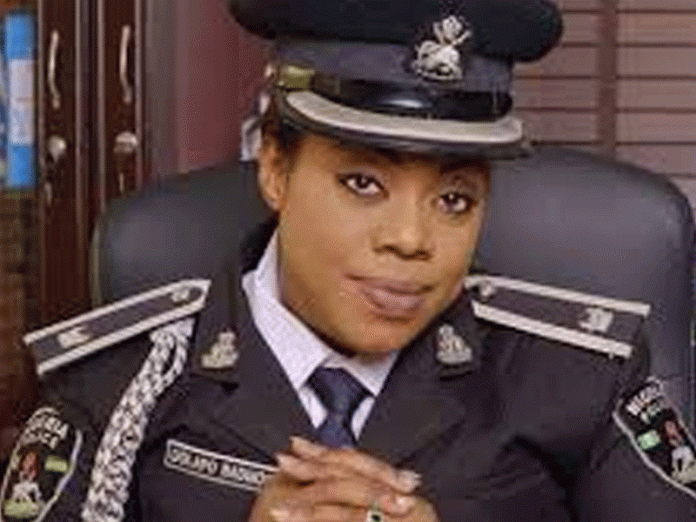 By Rebecca Ejifoma
Some Nigerians have taken to their Instagram pages to slam the former Police Public Relations Officer of Lagos, CSP Dolapo Badmus, after allegedly returning from the United Kingdom and refusing to go on self-isolation yet advising others.
The trolls accused her via her IG page, @opetodolapo, Tuesday. She was said to have deleted all pictures of her stay in the UK on March 17 and came up with advice for prevention.
One of her followers, who resides in the UK, Cutie_julls on IG, claimed, "Mama posted pictures of herself in London on 17th of March and I took screenshots to give her shout outs. Today I remembered and visited her page only to find out that she has yanked all her London visit pictures of her page," she fumed.
"But why are Nigerians suddenly afraid to admit that they've been travelling overseas?"
However, Cutie_julls' accusations seem to be gaining grounds as she backed it up with screenshots of Dolapo in the UK sharing with her Instragram followers her experience with a selfie post. "It's so cold here. I think hot weather is better…".
The post, which was already viewed by 1,053 persons, have suddenly gone missing, hence, IG followers lashed out.
This attack is coming after Dolapo posted an update on the COVID-19 with an advice on her IG page. "Cases are increasing ….. Folks let's be more careful! Since this disease hub is mouth, (sneezing and coughing), let's avoid mouth to mouth contact like kissing. Avoid anyone whispering to your ears or coming too close to communicate with you! Above all, distancing is the best now….may God help us".
Cutie_julls attacked yet again and tagged the Nigerian police and the president: "Mama police, I hope you are doing your two weeks isolation. It's a must, honey. @nigerian_po|ice_force @muhammadubuhari please kindly check your staff. This is to help them and all other citizens. Let's stop the panic".
Cutie_julls added: "Please are you back from UK? And I hope you're observing the two weeks mandatory self quarantine that the FG has put in place for all those that recently returned from affected countries. I know as of 17th March, you were in the UK. I live in the UK and I know how badly we've been affected. I hope you are isolating as this coronavirus is no respecter of status or position. Thanks ma."
Cutie_julls slammed her further: "Shame on you @opetodolapo. I took a screenshot immediately I commented on your page because I knew you might either block or delete my…"
Meanwhile, efforts to reach her to respond were futile.