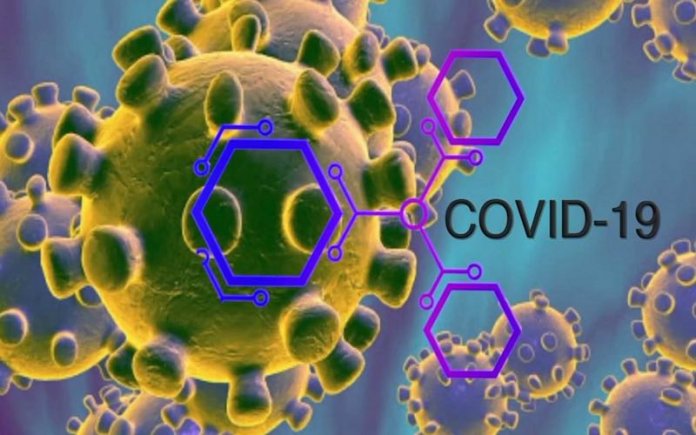 Martins Ifijeh
World over, middle- and low-class people often bear the major burden of disease outbreaks. The infections, the deaths and the devastations are mostly the preserve of the poor and 'ordinary' people in the society.
But there seems to be a shift in the epidemic spread of COVID-19. It does not respect status as it has moved from one high profiled person to the other, including politicians, entertainers, media influencers and those who are often referred to as the elites.
The pattern of spread has now resulted in several high profiled persons and their families scrambling for tests as they may have, in one way or the other had contact with some of their kinds who have tested positive to the virus.
Here are the big names battling the disease:
Vice President of Iran, Masoumeh Ebtekar
The Vice President of Iran, Masoumeh Ebtekar was diagnosed with COVID-19 on February 27, making her one of the seventh government official to test positive to the disease in a country afflicted with over 24, 800 cases of COVID-19.
Wife of Canadian Prime Minister, Sophie Trudeau
On March 12, the Wife of Canadian Prime Minister Sophie Trudeau tested positive for COVID-19 after returning from a brief trip to the United Kingdom where she had a speaking engagement.
Sophie has since been placed under isolation and treatment. Her husband has described her symptom as mild, noting that she would come out of it in few weeks.
Canadian and UK authorities said they were contacting all the persons she had contact with in both countries, and that they have been advised to self-isolate themselves for 14 days.
Although her husband Justin has tested negative for COVID19 following his wife's status, he has since gone into self-isolation for 14 days.
Iran's Religious Leader, Ayatollah Hashem Bathayi
Among the seven high profiled persons who have tested positive for COVID-19 in Iran is its religious leader, Ayatollah Hashem Bathayi. He was a member of the clerical body that appoints the supreme leader in Iran.
Bathayi, who was 78 years old, died of the disease two days after he commenced treatment.
US Senator, Rand Paul
On March 22, Rand Paul became the first United States Senator to test positive for the coronavirus. The news was relayed on his official Twitter account, where a spokesperson said he's doing fine and in self-quarantine.
Paul, who has since commenced treatment said he was not aware he had met with someone who tested positive to the virus, adding that he was asymptomatic.
He said he will join his colleagues at the senate after his quarantine period was over, adding that he will continue to work for the people of Kentucky despite the temporary setback.
Mayor of Miami, Francis Suarez
On March 13, THE Mayor of Miami, Francis Suarez tested positive for COVID-19. He announced his status himself in a video on his social media accounts, adding that he was asymptomatic as at the time of getting his result.
Since his diagnosis, he has been sharing daily "digital journals" to update the public on his condition and local government efforts to fight the pandemic.
He wrote: "In my fifth digital journal, I explain how my condition directly ties into the importance of social distancing, as well as another bold action the City of Miami is now taking to promote that. We are in this together,' he added.
Nigeria's Chief of Staff, Abba Kyari
Nigeria's Chief of Staff, Abba Kyari, yesterday tested positive for COVID-19, a situation that has now made him the first government official in the country to have the virus.
Kyari, a close ally to President Muhammadu Buhari, was away in Germany in early March with a delegation of other Nigerian officials for meetings with Siemens AG. It is unclear if he self-isolated before he was tested.
The news of his status has rattled Aso Rock; the seat of power, as it is believed he has had contact with other government officials.
Wife of Spain Prime Minister, Begona Gomez
The Spanish government announced that the wife of Spanish Prime Minister, Begona Sanchez tested positive for the virus on March 14. The announcement came soon after the prime minister announced sweeping state measures to curb the spread of the virus.
At least 39, 000 persons have tested positive for COVID-19 while almost 3000 persons have died from the disease in the country. The country is currently on lockdown.
Arch Duke of Australia, Karl von Habsburg
On March 17, the Archduke of Austria, Karl von Habsburg confirmed he had been diagnosed with COVID-19. The archduke, who heads the historic House of Habsburg-Lorraine, has been in self-quarantine since March 12 after testing positive for the virus. He called into Austrian TV network oe24 to inform the public of his condition:
"It is annoying, but I am fine. It is not the Black Plague. I thought it was the usual flu. When a friend called me that he had a positive test at a congress in Switzerland, I was also tested."
Hollywood Couple, Tom Hanks and Rita Wilson
On March 11, Hollywood superstar, Tom Hanks announced that he and his wife, Rita Wilson has tested positive for COVID-19, adding that they contracted the virus in Australia.
Hanks was said to have been preparing for the shooting of Baz Luhrmann's Elvis Presley biopic when he and Wilson started to feel cold and flu symptoms. The couple subsequently tested positive for the virus and assured they were isolating themselves during their recovery period.
According to a March 16 report from People, after a five-day stay at a Queensland hospital, the couple is now recuperating at a rented home in Australia.
British Actor, Idris Elba
British actor and musician Idris Elba shared a video via Twitter on March 16 to announce that he had tested positive for COVID-19. While he said he remains asymptomatic, he decided to go for testing after discovering he was exposed to someone who had been diagnosed with the virus.
Elba appears in the video with his wife, Sabrina Dhowre. He urges viewers to take up global solidarity, social distancing, and soap to combat the spread of the virus.
He said: "This morning I tested positive for COVID-19. I feel okay, I have no symptoms so far but I have been isolated since I found out about my possible exposure to the virus. Stay home people and be pragmatic. I will keep you updated on how I'm doing," he added.
Hollywood Star, Olga Kurylenko
On March 15, Olga Kurylenko, who starred as Daniel Craig in the 2008 James Bond film Quantum of Solace, said she tested positive for COVID-19. The Ukrainian–born French actress shared the news on Instagram, where she urged followers to take the virus seriously.
She said: "Locked up at home after having tested positive for COVID-19. I have actually been ill for almost a week now. Fever and fatigue are my main symptoms. Take care of yourself and do take this seriously."
Jazz Legend, Manu Dibango
Cameroonian jazz legend Manu Dibango died on March 24 of COVID-19, according to an announcement on his Facebook page.
His family, while announcing his death wrote: "It is with deep sadness that we announce to you the loss of Manu Dibango, our Papy Groove.
"His funeral service will be held in strict privacy, and a tribute to his memory will be organised when possible. The 86-year-old was admitted to the hospital to receive treatment for the COVID-19.
March 18. Dibango, who was a member of the legendary Congolese ensemble African Jazz, is best known for his 1972 hit "Soul Makossa."
Arsenal Coach, Mikel Arteta
The Head Coach of Arsenal Football Club, Mikel Arteta was diagnosed with COVID-19 on March 12. The 37-year-old club manager and former player was the first in England's football Premier League to test positive for coronavirus. According to an official club statement, the team's training center has since been closed, and Arteta is self-isolating in line with public health guidelines.