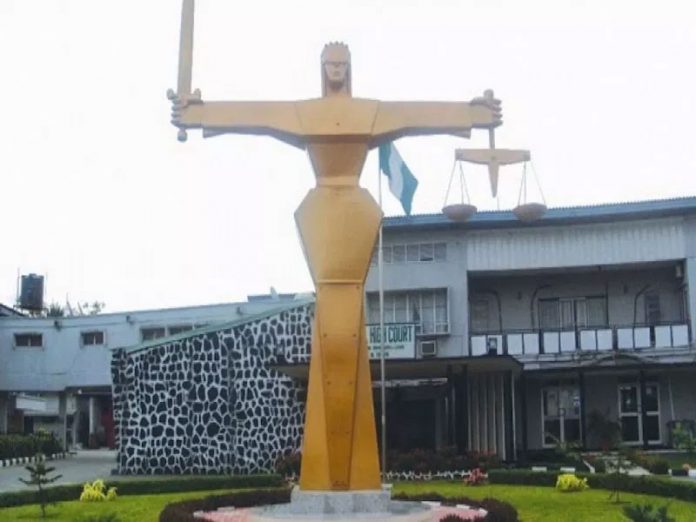 Emmanuel Ugwu in Umuahia
The Chief Judge (CJ) of Abia State, Justice Onuoha Ogwe, has barred the general public from entering the premises of all courts across the state as part of measures to curb the spread of COVID-19 in the state.
The CJ announced the partial closure of the courts in a statement made available to journalists in Umuahia, saying that he issued the directive "in order to safeguard the health of court personnel and users".
He said that the only exception where people could be allowed into the court premises is when they come to file urgent matters and applications.
"In all cases, only parties whose cases are to be heard, their witnesses and counsel will be allowed into the court room at any sitting time, subject to a maximum of 20 persons altogether," the CJ said.
He further directed that while in the court rooms, persons should keep a distance of at least one metre from one another in line with the recommendations of the World Health Organisation (WHO).
On criminal matters, the CJ said that only remand/bail applications and overnight cases would be heard, while in civil cases, only ex-parte and urgent applications would be entertained.
Not only that, Justice Ogwe said that adoption of written addresses will be entertained while judgments and rulings will be read.