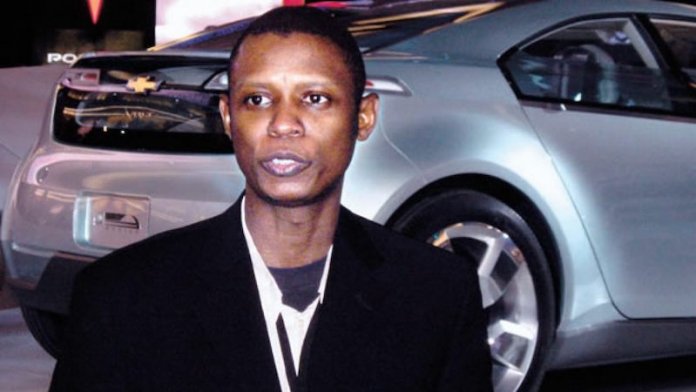 By Bennett Oghifo
The Director General of the National Automotive Design and Development Council (NADDC), Mr. Jelani Aliyu, has said that the auto sector remains very key in government's efforts at diversifying the economy.
He stated this during the week in an event put together by NADDC at the Abuja Chamber of Commerce and Industry with a display of Nigerian assembled vehicles. The vehicles cut across passenger cars, Sports Utility Vehicles (SUVs), Pickups, buses and heavy duty trucks.
According to him, three key areas to focus on in government's diversification programme are Agriculture, Technology and Industry. And the auto industry is key in this regard because of its multiplier effects in stimulating the economy and job creation.
The DG regretted that the country spends $8b annually to import about 400,000 vehicles, most of which are used vehicles.
He stated that the NADDC has been able to establish, and at different stages of completion- cluster parks, auto testing centres and auto training centres spread across different parts of the country.
The DG added that aside collaborating with the Michigan State University, the NADDC has also penciled down Jaiz, Wema and Zenith banks for its auto finance scheme aimed at making locally assembled vehicles more accessible to Nigerians.
In the same event, top government functionaries pledged their support to the efforts of the National Automotive Design and Development Council (NADDC) and the Federal Ministry of Industry, Trade and Investment in their endeavours to boost the volume of locally assembled vehicles in Nigeria.
Minister of Communication and Digital Economy, Dr, Isa Ali Ibrahim Pantami, stated that his ministry is ready to support the NADDC in its pursuit to promote locally assembled vehicles.
According to him, there is an urgent need to enforce Executive Order 001 and the recent Presidential Order on the need to promote locally assembled goods.
The Minister of the Federal Capital Territory, Mallam Mohammed Bello, who was represented, said the FCT ministry is ready to collaborate with NADDC and investors in the auto industry in its developmental efforts.
In his own submission, Minister of Industry, Trade and Investment, Otunba Niyi Adebayo, stated that some 21 auto companies have already been registered by the procurement agency of the federal government.
According to him, the ministry will continue to support the efforts of the NADDC, even as he revealed that the number of locally assembled vehicles is going up.
The Chairman of the NADDC Governing Board, Senator Osita Izunaso, expressed his appreciation to the Minister of Industry, Trade and Investment, Otunba Niyi Adebayo, for his continues support to the NADDC, especially in re-packaging the Auto Industry bill.
Also present at the event was the Permanent Secretary, FMITI, Dr. Sani Gwarzo; Chairman House Committee on Industry, Honourable Dolapo Badiru, Ambassador Usman Baraya who represented the Kebbi State government, as well as Captains of Industry.