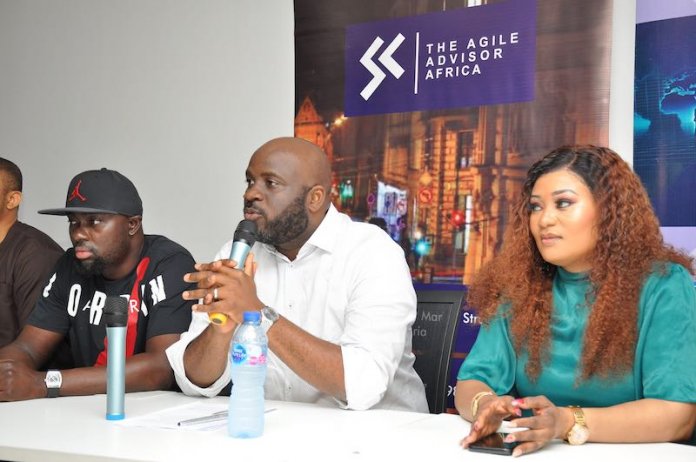 Emma Okonji
The Agile Practitioners Association has stressed the need for disruptive thinking, innovation to enhance organisational growth.
Speaking at a forum organised by the Agile Practitioners of Nigeria (APAON), with the theme: "Accelerating Your Delivery," held recently in Lagos, the Director, Cognetiks Consulting, Obi Ikegulu, said DevOps has a culture of practice in systems development and Agile helps to increase velocity, reduces downtime and human errors during program processes.
Ikegulu, noted that the inability of companies to fully adopt Agile practice, DevOps and Cloud computing, would make it difficult for competition in the market.
According to him, "Consider DevOps as the tool for continuous production, integration, delivery.
"Cloud is a tool that makes a whole lot of processes easier.
The Google Cloud, the Azure Cloud for instance are meant to make life easier for companies and even save costs. So, cloud makes automation easier."
Ikegulu added: "That's why we have come to remove those fears and assist companies to adapt cloud, even though both the government and private sector driven organisations in Nigeria are skeptical about cloud.
"Today, data centres are coming up in Lagos. You also have virtual cloud solutions by VMWare, and others who can build a custom-made cloud system, for you, in order to eliminate all fears about cloud computing.
"Applications like Facebook, Gmail, Instagram, WhatsApp, among others are also positioned in the cloud and these applications offer seamless services that give customers the right confidence about cloud computing."
Cloud Solution Architect at Microsoft Nigeria, Ifeanyi Aneke, stated that with DevOps, organisations could be assured of end-to-end advantages, as it offers them the software development and information technology operations opportunity to shorten the systems development life cycle and improve continuous delivery with higher software quality.
"Just like every other organisations within and outside Nigeria, they are beginning to adopt DevOps because of the big advantages is offers.
"Emphasis here is that every organisation, no matter the size, will benefit from that tool. It has end-to-end advantage to the company using it; starting from when they conceptualise the project to the point of planning, developing and managing it, upto building, testing and deploying it to the environment where it will run like Azure.
"The difference is in the problem it solves. We use it in Microsoft and we have seen tremendous changes internally. We built it for ourselves but now want others to join us in enjoying the advantages. Our solutions are better and we release more often now than previously and much more responsive to customer-feedback. This is being reflected in our processes, " Aneke said.
The Founder/Chief Executive Officer, The Agile Advisor in charge of Canada and Nigeria, Mrs. Abiodun Osoba, said the conference was convened to enable practitioners learn from and connect with people who are passionate about uncovering better ways of working and executing projects.