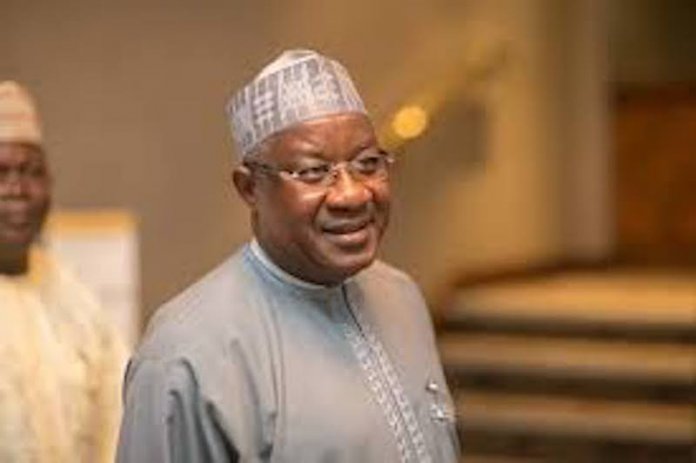 Towards the twilight of his career five years ago, the then Comptroller General of the Nigerian Customs Service, Dikko Inde was confronted with a catalogue of allegations that raised doubt about his integrity.
His accusers were unrelenting in their onslaught with a view to compelling the embattled CG to explain all his deeds which they stoutly believed were not in the best interest of the nation's customs. Though reports had it that the Katsina-born ex-Customs boss was unperturbed about all the seeming damaging allegations of misconduct made against him; but his accusers had persistently vowed that they are armed with enough proof to justify those allegations.
More than five years after leaving the ealted position, the retired Comptroller-General of Nigerian Customs is yet to enjoy a bit of respite. Dikko, who was repatriated from the United Arab Emirates, a couple of years ago, has been trying to clear his name of alleged criminal charges levelled against him by Nigeria's two major anti-graft agencies, the Economic and Financial Crimes Commission, EFCC, and the Independent Corrupt Practices and Other Related Offences Commission, ICPC.
What the 60-year-old ex-Customs boss finds a hard nut to crack is the attendant negative perception that has not stopped trailing his personality.
More so, he is troubled by the unpleasant development largely due to the fact that he is nursing a political ambition.
In June 2016, Dikko was arrested and interrogated by the EFCC. He had to surrender himself to the anti-graft agency after months of scampering out of the country.
The following year, the EFCC recovered 17 exotic vehicles alongside other items from his warehouse in Kaduna.
Dikko was also said to have quietly entered into a plea bargain agreement with the Federal Government to refund $8 million believed to have been misappropriated during his tenure. Consequently, a Federal High Court in Abuja ordered the EFCC to stop any form of prosecution of Dikko for financial infraction while in office.
But many frowned on the plea bargain Dikko entered into with the Attorney General of the Federation which they believed was not in concordance with the anti-corruption agency.
It was gathered that while he thought the storms were over, Dikko heard of another move to arrest him and put him on trial. As a result, he was said to have quickly requested permission to travel abroad for another medical treatment. Of course, that didn't stop the process as the ICPC, early last year, slammed charges on Dikko in absentia.
He is now being prosecuted alongside Garba Makarfi, a former Assistant Comptroller-General of Customs in charge of Finance, Administration and Technical Services, and one Umar Hussaini, a lawyer.
Dikko was accused of inducing one Yemi Obadeyi, an Abuja-based estate developer, to pay the total sum of N1,100, 952,380.96 into the account of Capital Law Office, a company belonging to Hussaini, for the purchase of 120 units of duplexes as residential accommodation for officers of the Customs.
But Dikko has not been present to face his trial since then. This led to the recent fresh warrant of arrest issued by Justice Ijeoma Ojukwu of the Federal High Court in Abuja on the grounds that Dikko had consistently failed to show up for trial.
During the court session penultimate week, one of Dikko's lawyers had presented a medical report claiming that Dikko was critically ill and on admission in London, United Kingdom.
But the judge was not swayed as she pointed out the address on the report that read Lagos instead of London.
Meanwhile, a source informed Society Watch that the troubled former Customs boss had been hibernating in the United Kingdom to avoid any further embarrassment.
But with the recent fresh warrant, and to avoid any further damaging backlash, Dikko is said to have concluded plans to return to Nigeria any moment from now to confront the legal challenges.
Society Watch gathered that Dikko has tried all tricks in the books to worm himself into those who matter within the ruling party and even allegedly made substantial contributions, financial and logistics, during the last general election.
But his travails seem to be far from over as the anti-graft agencies are hell-bent on seeing to the logical conclusions of his trials.