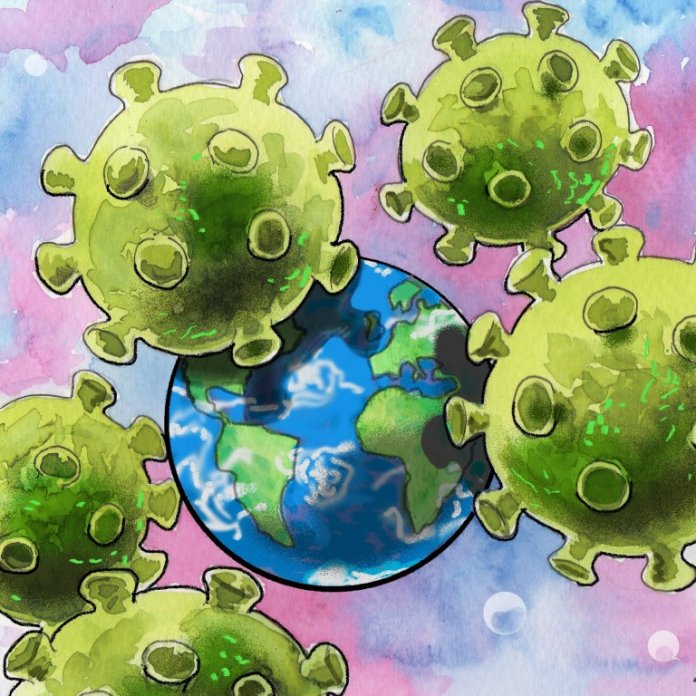 Nigerians can make me laugh and this is not a laughing matter. So one Italian just like the Liberian brought coronavirus into Nigeria and since then we have been in trouble o. Our lifestyle and relations have once again been distorted.
Fake news and outright falsehood have been the order of the day. The Italian had attempted to jump fence we were told, you can no longer make love as condoms are now very ineffective. Thankfully, a big GO has covered his people with the blood of Christ and as such all tithe-paying members of his church cannot have the virus.
So for the rest of us who are not covered, we are left with buying sanitizers at the cost of a small car to protect ourselves. For the rest who cannot afford this, we are left with all sorts of other items like garlic, onions, red oil and the rest. For me, I know that afang will protect me especially the one that is made with rich palm oil imported from the dense forests of Nsit Ubiom and berthed at Ojuelegba. Me, I'm not afraid. But seriously, the way we carry on, panic and cynicism will even kill more people than the virus. Can't we even for once be a little bit more responsible with the way we handle information? Now there is palpable fear in the land over an illness that has not even killed one Nigerian o.
Even the Italian man never die and as we hear the man is improving. But no, Nigerians will not hear. They are running from pillar to post. They are claiming authority over what they know perfectly nothing about. Even one kind eaglet journalist say he wants to do a one-hour programme on the effect of coronavirus on the economy.
Has he done a programme on the effect of Lassa fever that has killed over 2,000 Nigerians since January 2020? This is not to say there is no need to be cautious about this scourge but then again let's stop all the falsehood and panic, he no hard like that. Kai.