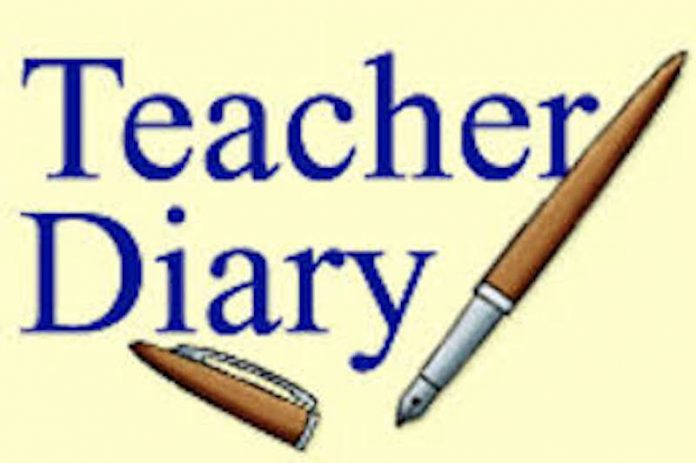 Teachers' Diary
COVID-19 is currently reported to have killed approximately 3,000 people around the world, the majority being in mainland China. Globally, there have been more than 85,000 cases with every continent registering the infection's presence except the Antarctica. Last week, Nigeria reported that COVID-19 has made it here after all. So away with the story being mongered that Nigeria's temperature is too high for it!
On Saturday just gone, USA's health officials and Trump reportedly confirmed their first death in Washington State and urged people not to panic. In the UK, the total number of confirmed cases in England is about 33 with one death so far. So we must now rise up and frustrate the ability of this virus to gain grounds in 'our mucosa' if we do not want to add to all of our already colossal day to day challenges of daily living. This is a deliberate call to all our teachers to rise up and be in the forefront of war against COVID-19. The reformative powers of a teacher can never be over amplified.
A teacher's role is a multi-tasking role. The class teacher in particular is either teaching, counselling, encouraging, enabling, tracking, noticing, positioning, checking, launching or stabilizing the student among many other roles he or she plays. Vital amongst a good teacher's qualities is the skill to observe. To accurately observe is to correctly perceive, note, discern and spot. How well can you spot changes in students? Some teachers are adept at noticing the minutest and most subtle changes in students. What changes have you noticed in your students' wellbeing today?
Students come into school at times with signs and symptoms that must be quickly addressed to avert the spread of illnesses amongst the other students and staff in school. Teaching good hand-washing techniques to students will help to prevent the spread of Coronavirus as well as other common communicable infections that are contractible. The following is a short list of common signs and symptoms of illnesses that children could come to school with. The teacher should be aware of these and of their school's health and safety policies and procedure regarding what to do:
Runny nose
Pain on urination
Excessive sneezing or coughing
Sore throat
Earache
Swollen glands and
Stiff neck
The teacher must remember always that most communicable diseases can be prevented through: regular and thorough hand washing, covering the mouth and nose with a disposable tissue when coughing and sneezing, catching a cough or a sneeze in the elbow when a sneeze suddenly sneaks up on you, disinfecting the hands with alcohol gel and by disinfecting high-touch traffic areas. Teachers must continue to actively teach these strategies and themselves role-model frequent hand washing in our schools.
In summary, please be reminded that coronavirus symptoms include: runny nose, cough, sore throat, muscular pains, headache, raised temperature of above 38*C (100.4*F) and fever which can last for a few days, There is a chance of the virus causing much more serious respiratory tract illnesses like bronchitis and pneumonia, sepsis or even death.
Omoru writes from the UK