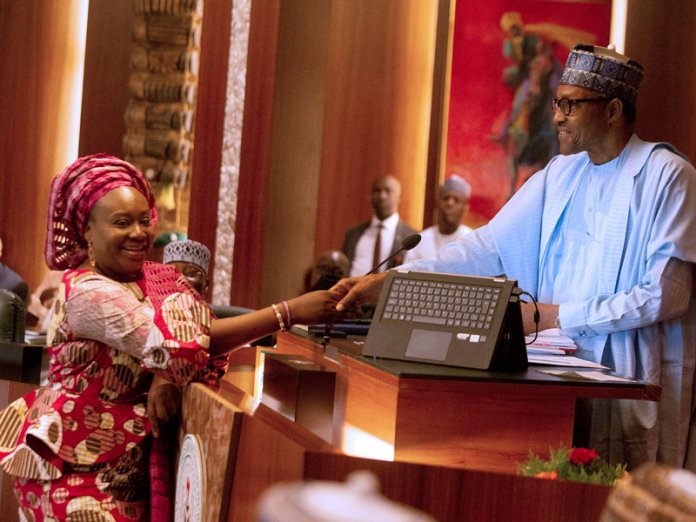 Omololu Ogunmade in Abuja
President Muhammadu Buhari Wednesday in Abuja swore in Mrs. Folasade Yemi-Esan as the new head of service (HoS).
Yemi-Esan, who took the oath of service before the commencement of the weekly Federal Executive Council (FEC) meeting in the State House, had acted in that capacity since September 19, 2019 when her predecessor, Mrs. Winifred Oyo-Ita, was suspended from office by the president.
The president confirmed Yemi-Esan as the substantive head of service last Friday, February 28, 2020 after converting Oyo-Ita's suspension to retirement.
The new HoS, who obtained a Bachelor of Dental Surgery degree from the University of Ibadan in 1987, was, until her appointment in September as the acting head of service last year, the Permanent Secretary in the Ministry of Petroleum.
She had previously served as the permanent secretary in the Ministry of Education and the Ministry of Information respectively.
Yemi-Esan, who was the best graduating Dental Surgery student at the University of Ibadan in 1987, also obtained a Master's degree in Public Administration with distinction.
She began her civil service in the Ministry of Health and rose through the ranks to the peak of her civil service career.