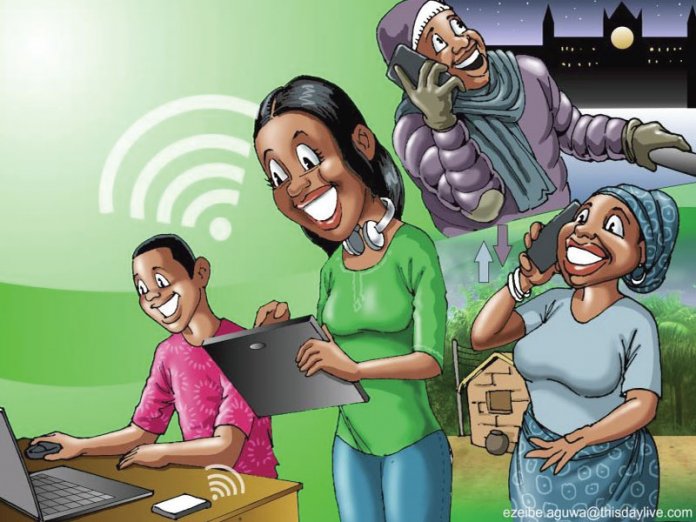 Last week, protests in Sagamu followed the death of a footballer, 'repentant' Boko Haram members were received in Maiduguri, and Nigeria's coronavirus index case was quarantined in Lagos…
Last week, the death of a young footballer in Sagamu, Ogun State, once again brought the Special Anti Robbery Squad (SARS) of the Nigeria Police into the spotlight. Citizens, especially younger ones, have for some time now been protesting via social media, the atrocities of police attached to the special unit. They have called on government to ban them after accusations of intimidation, extortion and other illegal activities to the detriment of the people they are supposed to protect.
Last week however, the protests spilled to the streets of Sagamu after Kazeem Tiyamiyu, a Remo Stars player, met his unfortunate death after being hit by a car. According to his club, and protesters who clashed with police, he was a victim of police brutality.
The underlying issue that needs to be addressed sooner rather than later, is the welfare of those who have been handed arms to protect Nigerians. If they are not well taken care of, it should be no surprise if they take matters into their own hands with the tools at their disposal.
However, it seems the welfare of "repentant" Boko Haram members is uppermost in the plans of some Nigerians in high places. While there have been attempts to distance the Senate from a bill sponsored by one of its members, Ibrahim Gaidam, to set up an agency tto "deradicalise, rehabilitate and reintegrate" these purveyors of violence back into society.
Gaidam, who incidentally, is a former governor of Yobe State, one of three states that have suffered the most from terrorists, seeks foreign education for these so-called reformed terrorists using taxpayers money. This, despite the fact Boko Haram frequently attacks schools and seeks the elimination of Western education.
You would expect the former governor to be the last to propose such a bill after seeing up close the devastating atrocities of people who at best, should be deradicalised behind bars for the rest of their lives.
But Gaidam is not alone. He the face of a movement that has support in very high places. It must hurt the many opponents of his proposal that last week, some "repentant" members of the sect were flown into Nigeria from Niger Republic on a military aircraft and will be fed, clothed, and provided with psycho-social support.. While the senate bill is in its infancy, the terrorists are already being cuddled and pampered.
Still on security, it wasn't lost on observers on social media that President Muhammadu Buhari had a security meeting with his military chiefs while the national security adviser, Babagana Monguno, was conspicuously absent.
This was all the more obvious because pictures emanating from the meeting showed an empty seat. It was revealed that after meeting with the president for a short period, the service chiefs proceeded to meet with the president's chief of staff, Abba Kyari. The NSA recently called out the chief of staff for "meddling" and taking decisions on behalf of the president so you can understand why he wasn't at the meeting.
Meanwhile, the first case of the novel coronavirus (COVID-19) to be detected in sub-Saharan Africa was an Italian male who travelled from Milan through Instabul to Lagos.
Nigerian authorities were able to discover, test, confirm, quarantine and inform the public within 48 hour of the index case arriving in the country.
At the moment, it is not known if anyone else has been infected. However, it is pertinent to note that the Western media has been going on for weeks about how Africa is not prepared for the virus when ideally, focus should be on stopping the spread of the virus from Europe, especially Italy.
It is also as important put things in perspective and quit the sensationalism and fear-mongering. While this has proven to be a very infectious virus, the fatality rate is quite low. At this point in time, this should be seen as an opportunity to elevate healthy habits a part of everyday living.