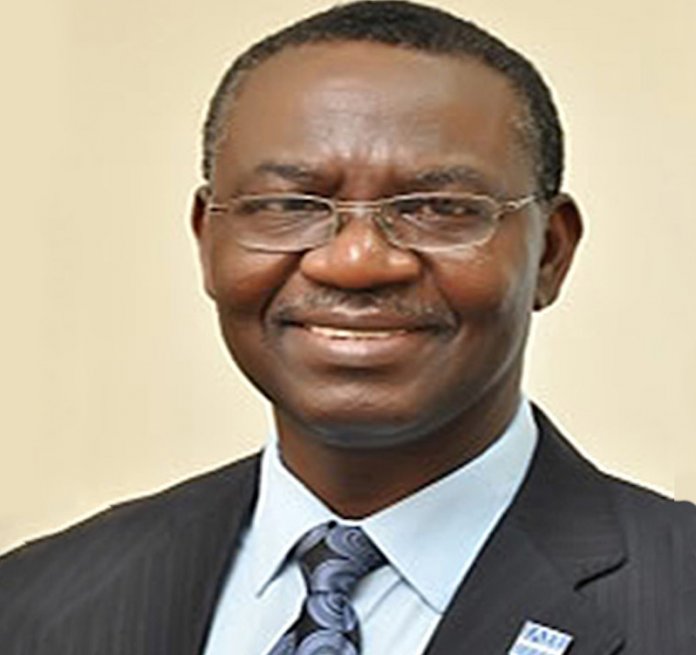 Stories by Peter Uzoho
A petroleum economist and Director, Society of Petroleum Engineers (SPE), African Region, Prof. Omowumi Iledare, has cautioned against the move to introduce a cost-reflective tariff in the electricity sector without the necessary investment in infrastructure to improve power supply and overall performance.
The Transmission Company of Nigeria (TCN) had a couple of days ago, reminded Nigerians to be prepared for the cost-reflective tariff regime, saying there was no going back on the policy.
However, Iledare, who spoke to THISDAY in an interview, argued that investment in infrastructure would have come first before the electricity distributors could start calling for appropriate pricing of their product and services.
While acknowledging that funding was another major challenge facing the nation's electricity sector aside structural problem, he noted that the Discos should have understood that they needed to be prepared to surmount such challenge before venturing into the business.
He said: "The second thing is funding. You do not go into electricity market with the intention of breaking even. You are going to operate a negative cash flow for significant years before you begin to make profit but majority of the Discos can't comprehend that.
"They look at the electricity problem more as a revenue collection problem than a capacity building problem, and that's an issue. And if you have a market structure issue then pricing becomes a big deal, and without adequate pricing you cannot sustain the investment in the industry, and that's the dilemma.
"When you are now asking consumers to pay for what you are going to invest in, it doesn't follow. You are going to make the investment first before you then determine the price that will justify your investment. So, it's a Catch 22. The government has had to be bailing them out.
"What goes first is investment; it is after you invest that you can supply and sustain your supply that people will now guarantee the tariff. You can't ask me to pay for a product you have not already prepared to sell, that's what we are saying. You have not built a school and you are admitting students and asking students to pay school fees so that you can use their fees to build.
"First of all you build. It's just like somebody telling you: we want to build a petrol station in your community and they are asking you to come and supply money that they are going to use to build the petrol station to him so that he can sell petrol to you. The Discos must first invest, show proof of investment, then you calculate the tariff."
The professor, however, wondered why the unbundling of the power sector which brought the Power Holding Company of Nigeria to an end, was done without guaranteeing optimisation along the value chain.
He said all the issues confronting the sector were inter-related, ranging from an improperly defined market structure to disparities in pricing mechanism along the value chain as well as centralisation of the actual product.
Iledare, said the government's 'bailout' fund for the Discos was sustainable, adding that instead, the government was only sustaining the owners of the Discos.
"What are they using the bailout for? Is it for infrastructure development? In fact, if you go and study it, perhaps you can correct me, the government has given them more money than they actually pay. Have they not done it three times? So, basically you are not sustaining power development, you are sustaining the owners of Discos or the investors there without them actually doing enough to improve.
"I say they cannot even give meters to consumers that the consumers have to pay for the meters, and maybe they can recoup. That's the fundamental investment and that's why I have never supported the idea of increasing the tariff, because they must justify why additional tariff is required from consumers," Iledare argued.
He suggested a revisitation of the Nigerian Power Sector Reform Act, saying there was need to liberalise the sector for optimum result.
According to him, "liberalise it, move away from centralisation, look at where the market can pay for itself. Don't let somebody generate power and put it on the national grid. Only the surplus that a particular market area cannot take should go to the national grid.
"You don't need to first of all put it on the grid and begin to ration it on the basis of either geopolitical zone or market area. That's the first thing to do. Let decisions be based on economic efficiency before you think of equity. Equitability cannot come before efficiency. Decentralise the power sector. And then, when there is a market that seems not to be able to be viable, then each of the local governments become liable to supply energy to their community."
IEA Appoints Programme Manager for Africa
The International Energy Agency (IEA) has hired Maximilian Jarrett as its first Africa Programme Manager to help expand the agency's reach and coordinate its work as it deepens its engagement across the continent.
Jarrett brings 30 years of experience in the fields of international economic affairs, media production and strategic communications.
He most recently served as the Director-in-Charge of the Geneva-based Africa Progress Panel, which was chaired by the late Kofi Annan, the Nobel Peace Prize laureate and former UN Secretary General.
The IEA has long focused on Africa's energy sector, including work on the continent's energy access issues since 2002. This work has since expanded significantly and will continue to do so in the coming years. Last year, Dr Kandeh Yumkella, a former United Nations Under-Secretary-General, became an advisor to the IEA on Africa and energy access issues.
In October, the IEA published Africa Energy Outlook 2019, its most comprehensive and in-depth work to date about the continent, with a particular emphasis on sub-Saharan Africa. The special report, part of the IEA's flagship World Energy Outlook, highlighted Africa's increasing role in global energy affairs and included detailed energy profiles of 11 countries that represent three-quarters of the region's gross domestic product and energy demand, including Nigeria, South Africa, Ethiopia, Kenya and Ghana.
The IEA is also strengthening its relationships with African energy decision-makers.
South Africa and Morocco are part of the IEA family as Association countries.