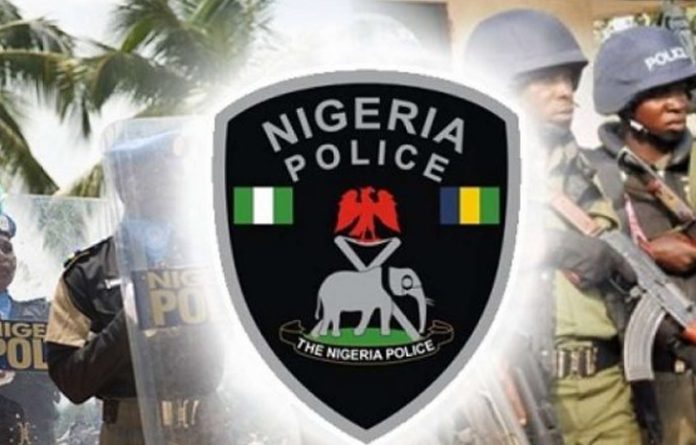 Okon Bassey in Uyo
Akwa Ibom State Police Command yesterday confirmed the arrest of 171 suspected criminals and rescued 19 kidnapped persons within the months of December 2019 and February 2020.
The state Commissioner of Police, Imohimi Edgal, disclosed this during a town hall meeting/security summit held in Uyo.
He described Akwa Ibom State as one of the most peaceful states in the country due to the security consciousness of the people, adding that within the period under review, crime rate has dropped by over 25 per cent. He noted that 14 different types of fire arms and 25 types of ammunition were recovered, while 94 persons have been charged to court.
The commissioner said the feat was possible as a result of community policing, explaining that some of the arrests were done by the citizens.
Edgal, who said the police could not be every where as a result of shortfall in manpower, encouraged communities to take up strategic policing by setting up vigilante groups and deepening police participation.
"From December till February 25, 2020, the police under my command has arrested a total of 171 suspects for various offences. We have also rescued 19 persons who were kidnapped either within the state or outside the state.
"We have recovered 14 different types of firearms. We have also recovered 25 types of ammunition. We have also in our custody 38 different types of exhibits. A total of 94 persons have been charged to court, while cases still under investigation remain at 77.
"I am an officer that believes in checking statistics and using it as a guide to know whether we are moving forward or backward. I have from this statistics checked previous crime records, and I can say with certainty that the police under my command in the last two months have been able to reduce crime in the entire Akwa Ibom State by well over 25 percent," he said.
The police chief pointed out that he has set up a citizens' complaints committee with 10 dedicated lines for people to report their complaints, saying policemen are manning the lines on a 24-hour basis and would listen to people's complaints both in English and local languages.
He stated that though investigations show that people's complaints about the police was hindering community partnership, he urged the people to have trust and confidence in the police for community policing to work.
Edgal, however, warned that policemen who are negligent in their duties would get a reduction in rank while those who perform well would get the commissioner's letter of commendation.
He revealed that an administrative check was ongoing in Akwa Ibom State Police Command, noting that within the next two weeks there would be a massive redeployment of police officers across the state.
The commissioner added that police officers from DSC down who have stayed in a station up to five years would be redeployed, explaining that there would soon be a recruitment exercise for Community Policing Officers (CPOs), noting that the CPOs would act as liaison between the police and the community in security and other matters.
He stated that the recruitment would be carried out by a committee made up of traditional rulers and community leaders, whose responsibility would be to recruit persons resident in the community with no criminal records. He advised the local government chairmen to hold a monthly security meeting with the DPOs in their area, and an enlarged meeting with the paramount rulers once in every two months.
He frowned against the practice of taking land issues and chieftaincy matters to the police, saying it was the responsibility of the paramount rulers to resolve such cases so as not to overwork the police. He advised youth leaders to submit themselves to the leadership of the traditional rulers and not constitute themselves into a force, noting that the regular security meeting with the local government chairmen would tackle such problems.
The commissioner warned parents to be mindful of their children as any underage child involved in any cult related violence or violence of any form would be arrested and their parents invited for questioning, adding that the recent street fight in Government Technical College, Ewet showed that cultism was becoming a deep rooted problem in schools, noting that the situation was not peculiar to Akwa Ibom State.
Edgal said this also showed that parents have failed in the duties of training their children, lamenting that it showed we were building a society of cultism and called on all to join hands to stop the menace. He commended Akwa Ibom State Government for supporting the police, saying "since I came here, Governor Udom Emmanuel has assured me that the entire apparatus of the state will be used to support the police."
Also speaking, Speaker of Akwa Ibom State House of Assembly, Mr. Aniekan Bassey, who was represented by Mr. Nse Essien, House Committee Chairman on Youths and Security, said the legislature owed the people a duty to create enabling laws for the society.
He said the Assembly has two bills: Vigilante Expression Bill, and Security Trust Fund Bill that would take care of security men in the state in case of loss of life. He noted that the Assembly has received petitions on the killing of two persons by herdsmen, noting that the leadership of the house would allegedly hold Miyetii Allah responsible if people are killed by herdsmen in the state.
He said though Akwa Ibom people are peace-loving, they would not allow people to take them for granted, and urged the leadership of Miyetti Allah to guide its members accordingly.