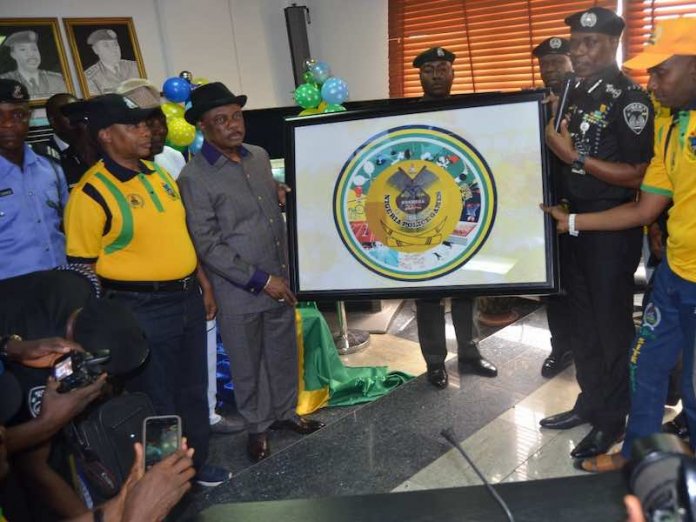 Dike Onwuamaeze
The Anambra State Government has promised to make the 12th Biennial Police Games, which will kick off at the Alex Ekwueme Square, Awka, on Saturday, February 29, the best ever in the history of the competition.
According to the Anambra State's Commissioner for Information and Public Enlightenment, Mr. C Don Adinuba, more than 5,000 police officers are expected to take part in the 12th biennial games, which would last one week.
Adinuba said that parts of the games would hold in such places as Otuocha Stadium in Anambra East Local Government Area, though the majority games would be hosted at Rojenny Holiday Resort and Games Village, Oba, in Idemili South Local Government Area, which is a stone's throw from Onitsha.
He noted that the police force has contributed immensely to national sports development, but for some reason the contribution was not always acknowledged. "Chioma Ajunwa, who in 1996 emerged the first Nigerian Olympic gold medalist, was a police inspector who has now risen to the rank of chief superintendent of police and is commanding a key division in Lagos State.
The late Sunday Bada, who won a silver medal, which has now been upgraded to gold at the Sydney Olympic Games in 2000 because the original winners of the 4 by 4 race tested positive to a banned substance, was a policeman. Esene Ikpoto, who represented Nigeria at different prestigious competitions, including the Olympic Games held in Christchurch, New Zealand, is a police officer," he stated.
Adinuba said that it was not a surprise that Anambra was selected to host the police game because some of the best sportsmen and women ever from Nigeria are Anambra indigenes. "Take Mary Onyali, an Olympic medalist. Take Innocent Ejima Egbunike, another Olympic medalist. Or Major Emmanuel Ifeajuna, the first Nigerian to win a medal at the Commonwealth Games. How about Emmanuel Okala, Nigeria's greatest goalkeeper and Power Mike Okpala, the undefeated world heavyweight wrestling champion? Who can ever forget Ben Lionheart Okpala, the African heavyweight wrestling champion or Ngozika Ekwelum, the national boxing champion? No one can forget that Christ the King College, Onitsha, made history in 1977 when it became the first secondary school in Africa to win the World Secondary School Football Competition held in Ireland," he enumerated, adding that "the Nigeria Police Force cannot possibly ask for a better partner in preventing and fighting crime than the present Governor Willie Obiano administration. The police will remain grateful to Governor Obiano for many years to come."
He said that the police leadership deserves kudos for choosing to hold the 12th Police Biennial Games in Anambra, Nigeria's safest state and the most friendly state to the police and other security agencies in the country.