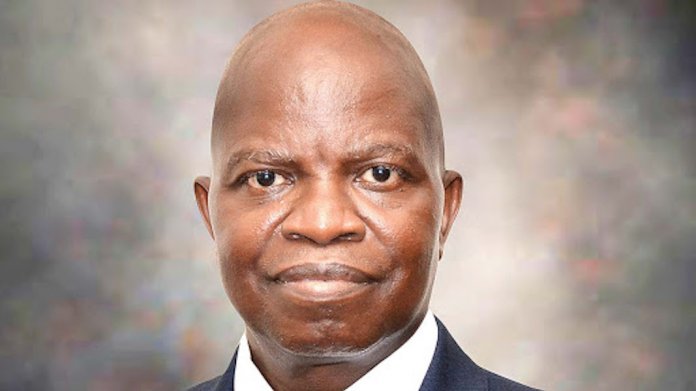 By Goddy Egene
Capital market regulators and operators have been told to put more efforts in tackling market infractions , insider trading and deluge of unclaimed dividends in other to boost investors' confidence.
Professor of Economics, Babcock University, Ogun State, Prof. Segun Ajibola, gave the task while speaking at inauguration of the new governing council, investiture of fellows and induction of associates of the Institute of Capital Market Registrars (ICMR) in Lagos.
According to Ajibola, market infractions such as manipulations, insider trading and challenge of unclaimed dividends could hardly happen if operators and regulators were fully alert to their responsibilities.
He said that ICMR members must maintain spotless registers of shareholders by devising means of updating the registers regularly to tackle identity management problems in the country.
Ajibola, who spoke on: "Service with integrity-A promise that must be kept," said ICMR must maintain accurate information of shareholders, adding should resolve ownership matters that may arise in the event of death and provide a way of dealing with unclaimed dividends.
"These are onerous tasks in the midst of identity management problems the country is still grappling with," Ajibola stated.
He noted that the composition of investors and shareholders in the Nigerian capital market indicates shareholders, whom members of ICMR were out to protect were mostly middle and retired people.
He therefore stressed that the ICMR and other regulatory institutions should provide maximum protection for investors and their shares.
According to him, ICMR should remain committed to offering service to their numerous stakeholders with integrity.
"It will be disastrous to every stakeholder if the operators compromise integrity in their dealings with members of the public.
"Nigeria capital market is still largely underdeveloped compared with many of the countries with similar level of economic development.
"All hands must be on deck to drive the capital market and sustain the growing level of confidence in the market by the public," Ajibola said.
He noted that if operators and regulators alike play their catalysts roles, the synergies between the capital and money markets would assist the current financial inclusion strategy.
Ajibola stated that this synergy would help in cultivating savings habits, promote the much needed investment culture in the country.
The acting Director General of Securities and Exchange Commission (SEC), Ms Mary Uduk, recently said the commission was committed to ensuring that suspicious transactions were not allowed in the capital market and urged market operators to make use of the commission's whistle blowing policy and report any of such infractions for immediate actions.