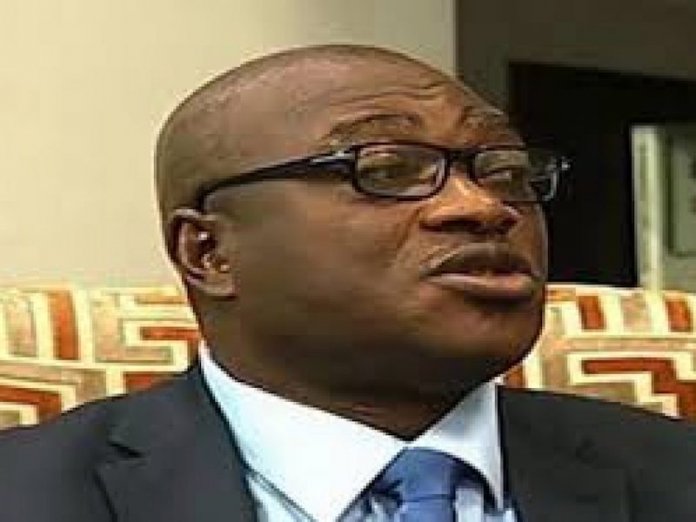 Funmi Ogundare


Former Director of State Security Service (SSS), Mike Ejiofor, yesterday called for the total overhaul of the operating environment of the service chiefs, saying if this step is not taken, there would be no difference in what they had been doing before now to combat crime and ensure security in the country.
Ejiofor who was reacting to calls for the removal of service chief to solve the problem of insecurity in the north-eastern part of the country, said the security personnel need to be properly equipped and given adequate training to operate effectively.
Ejiofor, who was a guest at the Morning Show on AriseTV, said: "The service chiefs have tried their best, but we can't continue to do the same thing and expect the same results. Perhaps from pressure from people, asking for their removal, I think it's high time government did something about it and effected some changes.
"On the other side, our security architecture as it is now, even if you change the service chiefs, without changing the operating environment, there would not be any diffrence.
"They need to be properly equipped and that is why I am happy that the senate is looking into the structure to see how the security architecture can be re-jigged. We can bring in new people but if they don't have the necessary equipment, operating environment and adequate training, and technology, it's not going to make any difference."
Emphasising on the issue of rehabilitating former Book Haram members into the society, he added: "For me, it's extremely premature. We are fighting a war that we have not won, it's only when we have won that you can talk about deradicalising people.
"If you release these same people, they go back into the society and perpetrate crime on innocent citizens. The number being considered for release is quite huge. The question should be: of all the people being reintegrated into the society, how many of them have been prosecuted? None have been prosecuted, and we continue to hear of bandits and how police parade them, but they are not being prosecuted but released into the society."
"That is very dangerous. If we have made substantial progress in fighting the war, then we cannot continue to talk of rehabilitating them into the society. You saw the recent video of Shekau abusing the president and the security chiefs. To me, releasing them into the society is very premature," he said.
Ejiofor, who is also the Chairman and Chief Executive Officer of Apex Safety and Security Consultant Limited, also reacted to the comment by the Chief of Army Staff, Tukur Buratai, who said the military had defeated insurgency, but not terrorism.
According to him, "Insurgency is a stage of terrorism. If you say you have defeated insurgency, but the military is being attacked, then the war is not over. Terrorism and insurgency go hand in hand, I don't see how you will defeat one and leave the other.
"Honestly speaking, we have not defeated any of them. There was a time we said Boko Haram have been technically defeated and degraded. Yet for years, we are still fighting this. We have not defeated either terrorism or insurgency. They are still operating freely."
Speaking against the backdrop of protest in Borno State on killings of citizens, Ejiofor said: "Every Nigerian citizen has a right to protest over certain issues that they are not happy with. I don't see how we should politicise the issue of security. I have always insisted that we should not politicise it. Whether it is sponsored or not, what they are protesting for is to assist the government. So, I don't see why government should react negatively to it asking people not to protest.
"The only thing government can do is that if they have the intelligence that the people are going to protest, government should guide them, be with them to ensure that they are not hijacked and follow them through to ensure that it is peaceful. That is my idea."
He explained that the issue of deradicalising insurgents who were not arrested at the theatre of war was neither here or there.
"If you say people were not indoctrinated, what have you done sufficiently to make sure they are deradicalised or have you ensured that they get a skill to reintegrate them into the society? These are the issues.
"So, whether they are picked at the theatre of war or at the fringes, they are terrorists. They must be treated as such. Nigerian Army should be guided by standard operational procedures which must be followed.
"What the terrorists are doing is to create fear which is their objective. Government should thread softly in releasing them. It kills the morale of the fighting troops. It does not encourage them to go ahead. Its very unfortunate and sad for me," he said.