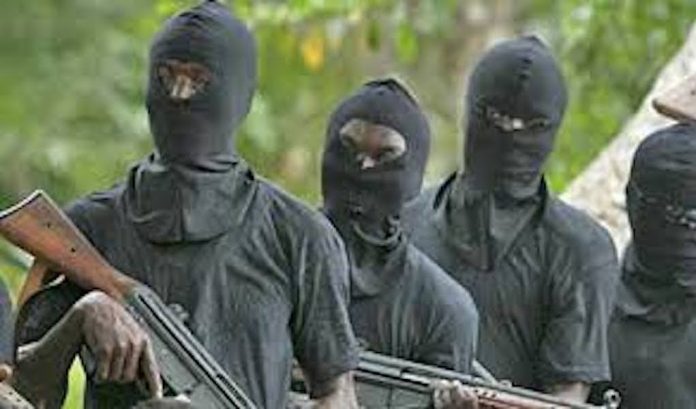 No fewer than eight villagers have been killed when bandits raided Kaure and Kwaki communities in the Shiroro Local Government of Niger State.

THISDAY gathered that the bandits carried out the massacre in the raid which took place Sunday morning.

The invaders were said to have shot sporadically into the air making several of the villagers to run for safety.

It was in the bid to get to safety that some of those killed were hit by stray bullets, while others lost their lives in point blank shots.

The bandits stormed the community on motorcycles with three persons on each of the bikes at about 7 am shooting sporadically into the air, an eyewitness said

A councillor in one of the wards, Jafaru Kwaki, told reporters on phone that: "I just received the sad development of an invasion again of a community in my area by armed men dressed in black.

"In their characteristics manner, they stormed the community on motorcycles shooting at any object."
He said that he was informed that eight corpses had been retrieved after the bandits disappeared but could not say how many villagers were injured.
Kwaki said the bandits rustled several heads of cattle and dispossessed the villagers of cash and food stuff at gunpoint.
"They burnt two vehicles, five motorcycles and some houses during the attack," pointing out that some villagers are said to be missing.

The Niger State Emergency Management Agency confirmed the incident but not the number of people killed.

The Director General of the Agency, Ibrahim Inga, said in a telephone interview that officials have been dispatched to the communities to ascertain the true position of things.
The police is yet to make any comment on the issue.

Three weeks ago, the district and village heads of the district as well as the secretary of the district council and the wife of the district head and four others were kidnapped by bandits.

It could not be confirmed if they have regained their freedom.