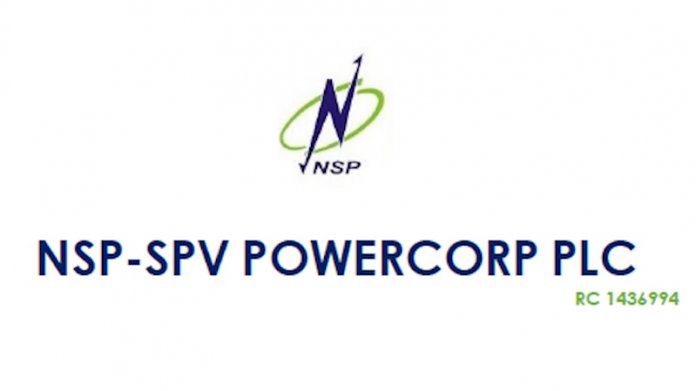 Global Credit Ratings (GCR) has affirmed the final public long-term credit rating of AAA(NG)(sf) assigned to NSP-SPV Powercorp Plc's N8.5 billion series 1 guaranteed green infrastructure bond issue.
It also assigned the firm stable outlook.
The final rating accorded to the Series 1 Bonds issued by NSP-SPV under its N50 billion programme relates to timely payment of interest and principal, as such, the programme was not rated,
but only the series 1 bonds were.
A statement explained that the final rating would expire in October 2019.
The NSP-SPV was incorporated by North South Power Company Limited (NSP) as a special purpose vehicle to raise funds from the Nigerian capital market or other international markets by way of debt and other forms of capital, to finance various capital projects.
In this regard, NSP-SPV registered a N50 billion bond issuance programme with the Securities and Exchange Commission (SEC) in February 2019, and raised N8.5 billion from the capital market under its series 1 guaranteed bonds.
The programme is backed by a resolution of the Board of Directors, authorising the Issuer to issue the bonds in series, and under different terms and conditions as may be deemed fit.
The series 1 guaranteed senior fixed rate bonds constitutes direct, senior, unconditional and unsubordinated obligations of the issuer. All payment obligations under the Issue (except otherwise provided for by applicable laws) rank equal with all other present or future unsubordinated payment obligations of both the Issuer and the guarantor.
"By virtue of the guarantee agreement entered into by InfraCredit and the trustees (acting on behalf of the bondholders) in relation to the series 1 bonds, InfraCredit, in its capacity as guarantor, irrevocably and unconditionally guarantees the punctual and full (100%) settlement of scheduled interest payment; scheduled principal payment and any interest accrued but unpaid," it stated.
The GCR had affirmed InfraCredit's long term national scale rating of AAA(NG) in July 2018.
"The guarantee shall serve as a continuing security, and will be in full force and effect until all payments under the series 1 bonds have been fully discharged, and cannot be accelerated, except, the guarantor in its sole discretion elects to do so," it added.