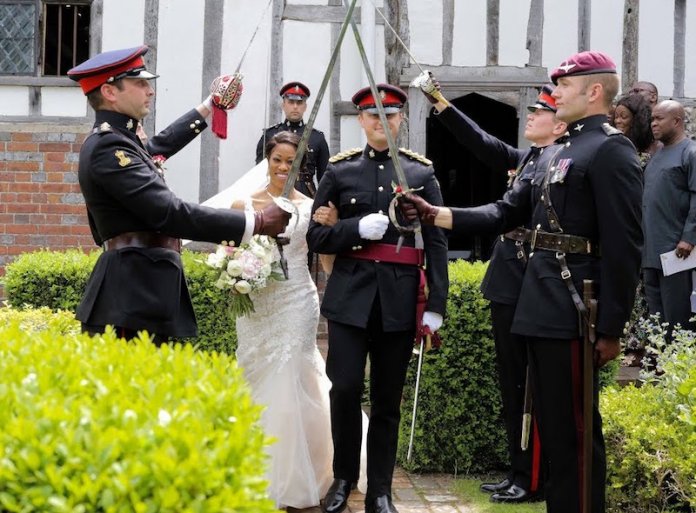 Already, Nigerians, home and abroad, have been following with keen interest the exploits of Linda Ikeji, a leading blogger, and Laura Ikeji, a fashion blogger and entrepreneur.
But certainly, Linda and Laura are not the only family members who are doing the Ikejis proud.
No doubt, evidence abounds that the Ikejis are blessed with entrepreneurial skills. If you are in doubt, you will surely have a rethink when you read the profile of beautiful Sandra Ikeji, who has been plying her trade as an event planner; hers is a complete departure from her sisters' interests.
Since she opened shop a year ago, many socialites and those who love to give life to their parties have been beating a path to her door.
Not one to ride on the crest of her sisters' fame, Sandra, the brains behind Events by SI, is determined to change the face of events planning with her creativity and attention to detail.
In recognition of her feat, she won the "Event Management Brand of the Year 2018" at a recent awards ceremony organised by leading lifestyle magazine in Nigeria.
A number of high profile socialites, who have patronized her, have attested to the fact that they got value for money when they engaged her services.
Contrary to the thinking in some quarters, she is not a tyro in the business. How? Her passion for the business first took her to the International School for Hospitality in Las Vegas, Nevada USA, where she studied Conference Management and Event. Upon graduation from the institution, she worked with top event managers in Vegas, where she assisted in the planning and execution of several world-class events.
Determined to conquer her world, Sandra, who holds a Master's degree in Regional Planning from the University of Lagos, returned to the country in 2015. This restless soul, who is constantly in quest of excellence, seemed to have identified a lacuna in the industry, when she came on board the events management industry in Nigeria.
What set her apart from her competitors is the fact that she is able to infuse Western concepts to the traditional style, thereby giving her growing clientele value for their money.
Ever since, she has witnessed an increased demand for her professional services in corporate events, weddings and destination parties. She has also assisted some start-up wedding vendors, helping them to be more creative in designs by sharing her expertise.