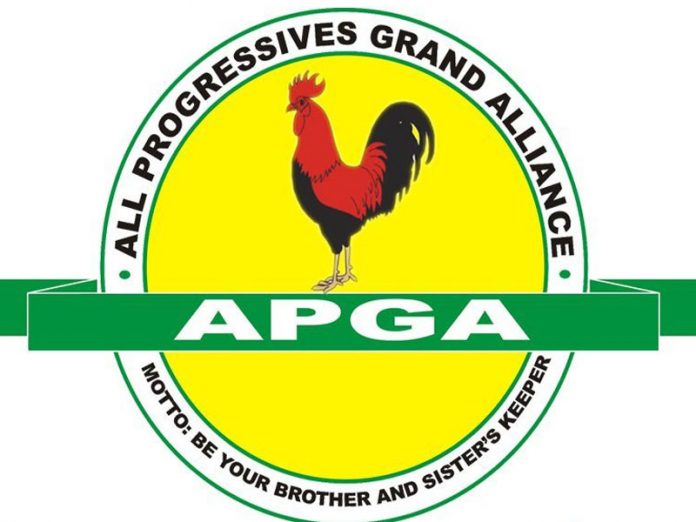 Amby Uneze in Owerri
A chieftain of the All Progressives Grand Alliance (APGA) and the first national vice of the party, Chief Edozie Njoku has assured that his mission was to reposition the by installing internal democracy if he wins the national chairmanship slated for June this year.
Njoku, a business mogul and a frontline contender for the National Chairmanship seat of APGA maintained that the party was capable of winning several elective positions by next general election in the country if the leadership at the national level gets her acts together.
The aspirant who comes from the Aboh Mbaise council area of Imo State told newsmen at the party secretariat, Egbu road Owerri that lack of internal democracy in both the APGA and the All Progressive Congress (APC) was responsible for the electoral success of the PDP in the last general elections in Imo.
He spoke shortly after the chairman of the party, Peter Ezeobi briefed party members on preparations for the party's state congress and National convention coming up in May and June respectively.
"We need to be thoroughly reorganised to strengthen and fortify ourselves for  the great 2023 battle. We were registered in 2002 and I was the 1st National Vice Chairman in south East and we started with Chief Chekwas Okorie. It is quite impossible  for the South East to get a presidential ticket under APC or PDP and the hope of the South east lies in APGA. We of the APGA must wake up and go back to the drawing board to salvage the South East", he stated.
He further explained that he was in the Chairmanship race to inject fresh air in the cock symbol party and to place the party on a reliable formidable tripod for victory in 2023 saying, "I will build relationship for our party to attain greater heights if I become the national chairman".
Peter Ezeobi the party state Chairman assured the party members of level playing field in the forth coming congress and convention of the party, assuring that guidelines to regulate the exercise would soon be out.
"If you comply with the provisions of our party, we will accept you and issue forms for you", he stated.