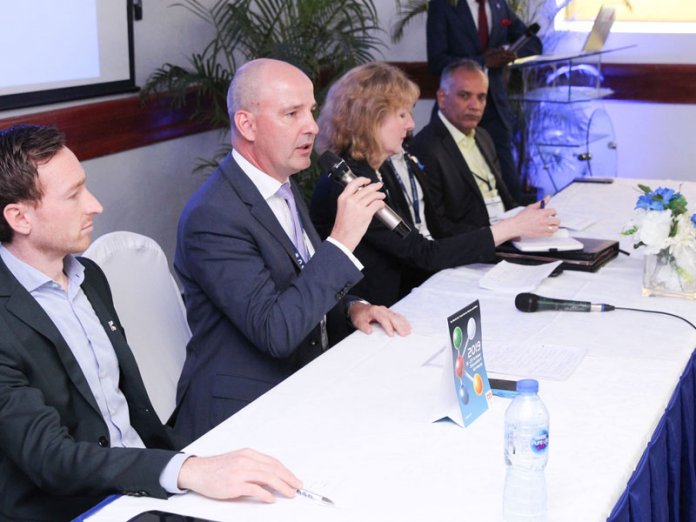 Mary Nnah
K Fair 2019, the leading international trade fair for plastics and rubber, will hold again from October 16 to 24, 2019 at Messe Dusseldorf, Germany.
Over 3,000 exhibitors from more than 60 countries including Nigeria, Italy, China, Switzerland and the USA, will gather at K to present and experience innovative developments, discuss current trends and set the course for the future.
K is held at tri-annual intervals and represents the plastics and rubber industry's production chain in unparalleled depth and breadth. At the last K fair in 2016, 3,293 exhibitors gathered at Messe Dusseldorf, Germany, for eight activity-filled days of insights into the newest developments and technologies of the industry.
This year, the focus at K will be on plastics for sustainable development and circular economies, and will feature topics such as water management and renewable energy. In addition to this, K Fair 2019 will also focus on the digitalization of the value added chain, system integration and promotion of young professionals for the industry.
According to Global Portfolio Director for Plastics & Rubber at Messe Dusseldorf, Petra Cullmann, who spoke at the K 2019 press briefing, held in Lagos on March 27th 2019 said "this year's K trade fair will show an increased responsibility from the plastics and rubber industry's dedication to designing machines that create products that are easily recyclable"
She also described the importance of "educating people around the globe about the value of plastics and how it should be used and re-used".
Sarsoli Industries, a Nigerian-based plastics additive manufacturer, will be exhibiting at the K Fair for the third time. When asked about why Sarsoli Industries continues to exhibit at K, Managing Director of Sarsoli Industries, Jaiprakash Changrani, who also spoke at the press briefing said, " K is a trade fair that attracts a high caliber of visitors and exhibitionists in the plastics and rubber industry.
"It is an honour to be placed within that category of the best". He also hopes to see a rise in the number of African exhibitors at K, stating that Africa has a largely "untapped but valued market potential for plastics and rubber".
Visitors at K 2019 can expect an extensive line up of exhibitors and specially curated sections, such as the "Bioplastics Business Breakfast", which focuses on the role and market potential for biopolymers, and the Science Campus, which encourages discourse between research and industry. They will also be able to visit one of the rubber hot spots at K 2019, the "Rubberstreet", which is a window into the world of rubber and elastomers.
K is the performance barometer for the entire plastics and rubber industry, and remains at the forefront for global innovations. It provides and indispensable networking community of industry leaders, producers and consumers.
In the wake of current debates concerning the potential management of resources and efficient processing of plastics, K 2019 promises to serve as an international platform for information, innovation and communication about the future of the industry.