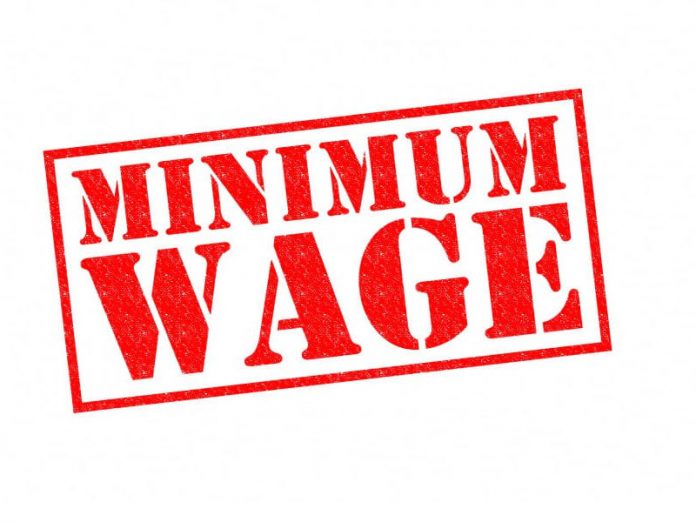 Chineme Okafor in Abuja
The Employer of Labour Award (ELA) has applauded members of the National Assembly; the Nigeria Labour Congress (NLC) and the federal ministry of labour and employment, for the roles that played in getting a new minimum wage of N30,000 approved for Nigerian workers.
A statement from ELA quoted its Chief Executive Officer, Dr. Essien Essien, to have expressed great optimism with the strides made in this regards.
Essien, stated that the move would make the lives of Nigerian workers better. He said this when he made a courtesy call on the Zonal Director of the Federal Ministry of Labour and Employment, South-south Zone Port Harcourt, Dr. John Ominyi. He pointed out that it was a good step in the right direction for the greater Nigeria project.
The statement explained that members of the NLC and senior staff of the ministry were at the meeting.
Recently, President Muhammadu Buhari, had while receiving the report of the Tripartite Committee on the Review of the National Minimum Wage from the committee's chairman, Amal Pepple, expressed commitment to ensuring the implementation of the new minimum wage.
Buhari, said he was delighted that the committee had successfully completed its assignment in a peaceful and non-controversial manner, and revealed the government would soon transmit an executive bill on the wage structure to the National Assembly for a quick passage.
"Our plan is to transmit the executive bill to the National Assembly for its passage within the shortest possible time," the president said.
He reportedly explained that the exercise had become necessary, adding that the last review took place in 2011.
According to him: "We all know that, since then, the prices of key consumables have increased and the most vulnerable of our workers are struggling to make ends meet.
"Since 2011, many changes have taken place. Nigeria re-based its GDP to become the largest economy in Africa. We reported very strong GDP growth rates and exceptional performance of our capital markets. However, these reported successes did not flow into the pockets and homes of majority of Nigerians.
"In the last three years, we focused on correcting this deficiency. We are working to create a diversified and inclusive economy," he added.