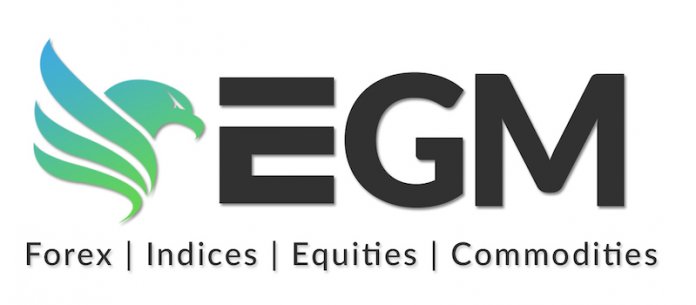 Hamid Ayodeji
When trading, the more risk you are willing to take the greater the potential reward, a report has stated.
It, however pointed out that many inexperienced traders have such strategy too far and has led to their downfall.
Risk management is a key factor in becoming a successful Pro in Global Market Trader.
According to a report by Eagles Global Markets (EGM), a brokerage firm that offers its users both MT4 and Cloudtrade platform to enable them trade in dollar or naira traders should adopt best practices when carrying out their transactions.
It listed other tips for successful trading to include: "Make it affordable: Don't invest more than you can afford to lose. Don't gamble away your hard-earned trading account: invest it in a way that is intelligent and consistent.
"Get information and resources from a reliable source: A great resource would the the EGM free weekly webinar with their Chief market analyst, where At the start of the week, they give their clients the heads up on significant events that should drive markets during the week and discuss market themes for the trading week, and also identify outlook bias and possible trading strategies on focused instruments.
"Determine Your Risk Tolerance: This is a personal choice for anyone who plans on trading any market. Most trading instructors will throw out numbers like one per cent, two per cent or up to five per cent of the total value of your account risked on each trade placed, but a lot of your comfort with these numbers is largely based on your experience level."
Continuing, it urged traders to determine their timing, stating that "knowing the time the global markets open and closes in the different time zones, is essential to become successful trader in the global markets."
Furthermore, it stressed the need for a trader to, "Have a clear plan: This regulates your trading activity. A good trading plan is crucial to your trading success. Look at every angle of the trade and create proper entry and exit strategies. Just like any effective plan, the strategies must be backed by proper tools, timelines, and information. There are a number of order types, such as the trailing stop, if/then, and order cancels order (OCO), designed to help traders manage risk and protect potential profits.
"Know how to analyse the Markets: Price chart plot the recent prices of a currency pair on a graph and provide a snapshot of market movements over a particular period of time. Line charts are one of three common chart types used to view the changes in price movements over a period of time. While Bar and candlestick charts provides detailed information about the price movements of a currency pair.
"Watch the News: Certain news events like employment or inflation reports can create abnormally large moves in the market that can create gaps. Gaps are sharp breaks in price with no trading occurring in between. Gaps primarily occur over the weekend because it is the only time the forex market closes."