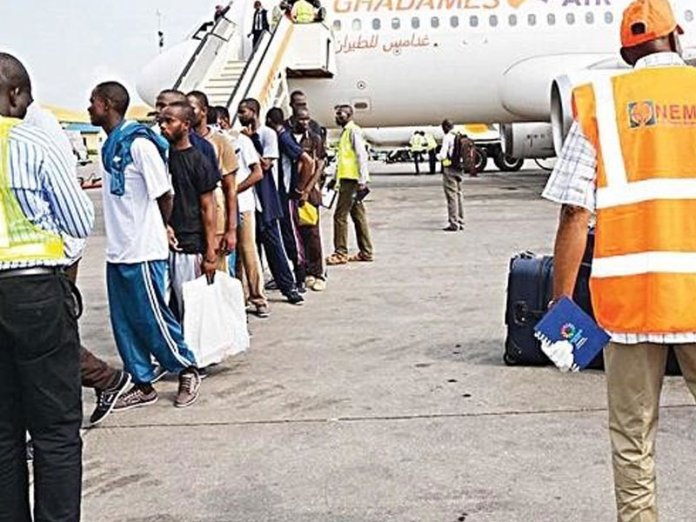 Segun James
Over 180 Nigerians stranded in the North African Country – Libya, were yesterday deported to the country through the Murtala Muhammed International Airport, Lagos.
The returnees were received by official of the National Emergency Management Agency (NEMA).
The returnees were flown in aboard Buraq Air with flight number UZ 189- 190 .The aircraft was marked with registration number 5N- DMG. It departed MJI Airport Tripoli, Libya and landed at the cargo wing of MMIA.
The returnees comprised of 82 female adults, two female children and 11 female infants, while the adults male were 79 with one male child and five male infants making it a total of 95 females and 85 males.
Welcoming the returnees to Nigeria, the Coordinator, NEMA's Lagos Territorial Office, Alhaji Idris Muhammed, enjoined the returnees to make better use of their bitter experiences in positive ways by turning a leaf and forging ahead of the dangers and risks that they have escaped in the course of their unfortunate sojourn.
He enjoined all the segments of the society to see the menace of irregular migrations as emergency situation.