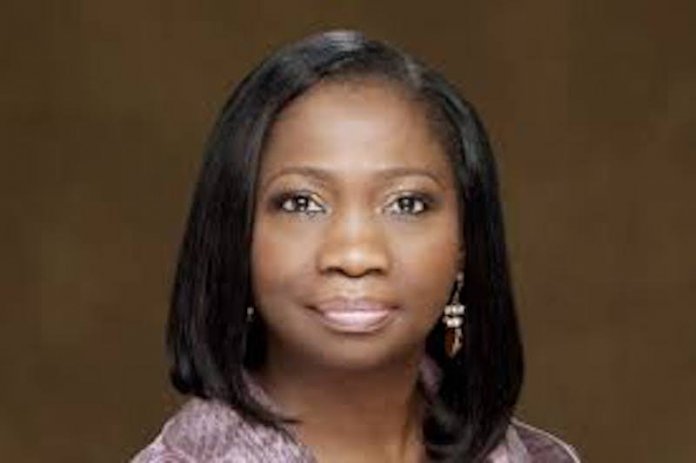 *Describes Nigerian robbers arrested in UAE as disgrace, embarrassment
By Omololu Ogunmade in Abuja
The federal government Tuesday in Abuja lamented the execution of a female Nigerian in Saudi Arabia on Monday over alleged drug related offences, describing it as tragic, sad and pathetic.
Senior Special Assistant to the President on Diasporan Matters, Hon. Abike Dabiri-Erewa, while speaking with State House correspondents in the Presidential Villa, doubted if the victim actually committed the offence, pointing out that even a harmless object like kolanut is treated as drug in Saudi Arabia.
Dabiri-Erewa who disclosed that there were yet 20 other Nigerians on death row over the related offences in Saudi, added that 12 other citizens had been sentenced to various terms of imprisonment in the country in recent times.
She also alleged that there were established cases of some airlines conniving with drug syndicates by putting drugs in the luggage of unsuspecting pilgrims and thus setting them up for offences they knew nothing about.
According to her, it is against this background that the federal government has continued to appeal to Saudi monarchy to be fair in the handling of alleged offences against Nigerians, noting that last Monday's victim was the eighth Nigerian to be executed so far.
"So, we have had cases where truly they didn't commit the offence. We have appealed to the Saudi authorities to make the trials fair, open and ensure that justice is done. Even if you are going to die, you will know that you die for an offence you committed.
"So, while we appeal to Nigerians going to Saudi Arabia, we know it is tough, obey the laws of the land. Even kolanut is treated as a drug. So, we will continue to appeal to Saudi authorities to treat some of the cases with some form of leniency.
"Like I said, we have 20 of them in Saudi. This is the eighth to be executed and we are hopeful that maybe we will be able to save the others. So, it is pathetic. It is tragic but we will continue to appeal to Nigerians to obey the laws of the land where you are.
"However, we expect the trial to be fair, open and ensure that justice truly is done because somebody is sentenced to death."
Dabiri-Erewa also reacted to the arrest of five Nigerians accused of robbing a bureau de change in Sharjah, United Arab Emirates (UAE) of Dh2.3 million, an equivalent of N225.4 million, describing them as a bunch of disgrace and embarrassment to the country.
Five Nigerians, namely: Chimuanya Emmanuel Ozo, Benjamin Nwachukwu Ajah, Kingsley Ikenna Nwonka, Toochukwu Leonard Arise and Chile Micah Ndumodu were arrested by Sharjah Police after they stormed the exchange market, smashed the glass barrier between customers and staff and made away with the money.
Two employees of the exchange were wounded in the attack on March 20 but within 48 hours, they were tracked down by the police who arrested them and recovered the money.
Reacting to the shameful act, Dabiri-Erewa said: "These five boys are a disgrace to this country and an embarrassment. So, if UAE decides to be hard on Nigerians, then, we will complain that they are hard on us.
"But we will continue to say that one bad apple should not spoil the whole bunch. Nigerians are hardworking, intelligent. So, these few should not spoil the whole bunch because this has made news all over the UAE now.
"We are going to continue to name those who disgrace the country anywhere in the world and we will continue to appeal to Nigerians to be good ambassadors wherever they find themselves."