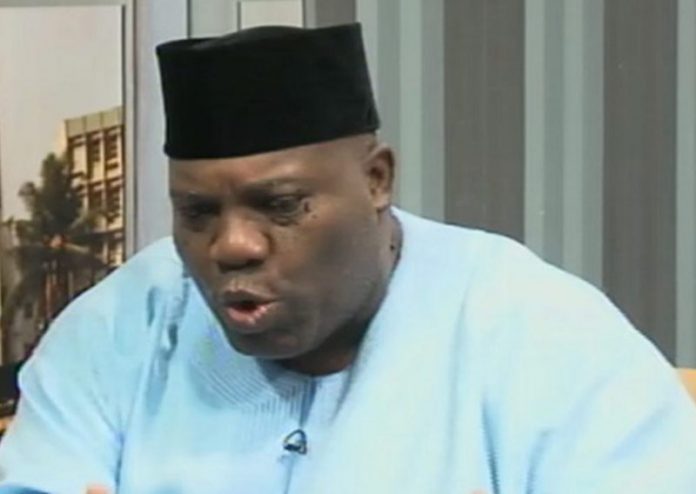 The trial of a former Senior Special Assistant to President Goodluck Jonathan on Public Affairs, Dr. Doyin Okupe, has been adjourned to April 16, 2019.
The case continued yesterday at the Federal High Court, Abuja, with the defense led by J.K. Gadzama (SAN) cross-examining the third prosecution witness; Mr. Hassan of the Economic and Financial Crimes Commission (EFCC).
Under cross-examination by Gadzama, the 3rd prosecution witness testified that the two letters from NTA which were presented before him were perfect documents from the NTA. This statement ran contrary to the submission by the second prosecution witness, Mr. Sola Atere, who had earlier said he was unsure whether the signature on one of the letters was his own or not.
Gadzama then laid the basis in law and justice, why the court should admit the document as an exhibit in the case.
The judge later ruled and caused the document to be admitted as exhibit by the court.
"This said letter contains information which acknowledged the receipt of payments from the office of the Senior Special Assistant to the President on Public Affairs for the take-off of the programme, INSIGHT. This position is contrary to the position of NTA staffs previously interrogated by the EFCC."
Counsel to the second defendant, Mr. Tolu Babaleye, drew the attention of the court to the fact that from the information available to the court, especially the bank statements submitted by the EFCC, the third prosecution witness and his team have not done any serious investigation, rather, they were more concerned with selective persecution.
He confirmed through cross-examination of Hassan that even though the bank statements contained information on payments to the various national media houses and known media personalities, including AIT, Channels, Punch, etc, the EFCC never followed through their investigation with these media institutions, yet they wrongly insist that monies collected by Okupe were not put to any use.
The third prosecution witness in answers to other questions admitted he never confirmed or spoke to President Goodluck Jonathan, or the former NSA, Sambo Dasuki, on what was the purpose of the several payments made to Okupe.
He also admitted that he did not know the meaning of "Special Services" which was on the payment vouchers, and neither did the director of finance to the ONSA, Shuaibu Salisu, explained to him what the purposes of the payments were; and that he, Shuaibu Salisu did not ask for funds retirement or issued any queries as to the disbursement of the monies.
The case was however, adjourned to April 16 and 18, 2019.