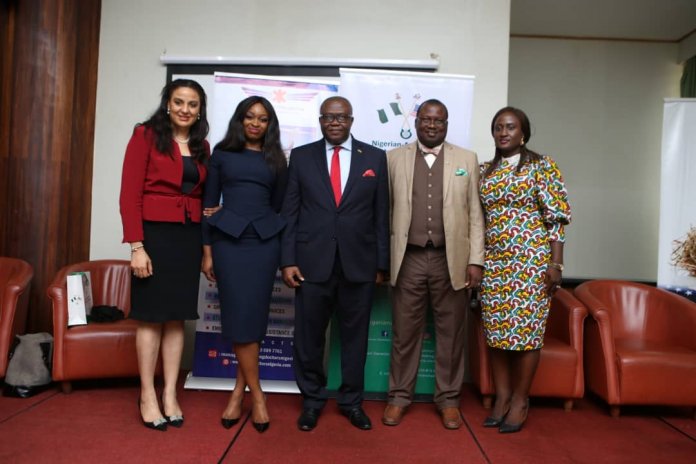 Ayodeji Ake
Health stakeholders representing the  Nigerian-American Chamber of Commerce (NACC), Nigerian Medical Association (NMA), Flying Doctors Nigeria (FDN) , among others, have set an agenda to reform Nigeria's healthcare sector.
Speaking at the Breakfast Meeting and the Inauguration of the first healthcare committee of NACC, themed 'Improving Quality Outcomes through Health Information Technology', in Lagos recently, organised by NACC in collaboration with FDN, the Managing Director, FDN, Dr. Ola Brown said it was important to Introduce technology to the Nigeria healthcare system for rapid development.
She said: "The inauguration is key and what we will be doing is to advocate polices that will introduce technology into the healthcare system to make it more affordable and accessible.
"Healthcare reform is very important as  highlighted in my book 'Fixing Healthcare in Nigeria', focusing on five pillars of healthcare reform; primary care expansion, tasking shifting, healthcare financing, maternal and Child health, and centralisation of tertiary healthcare." She said.
President, NMA, Dr. Francis Faduyile, emphasised that there is an urgent need for information technology to be introduced into the healthcare system for easier access of healthcare remotely.
"This  event is to look at the next level of healthcare profession. It must now embrace Information technology. We must also key into digital services. So what we are doing is to push for the government to buy into the idea. We are in the digital age and we must be ready to embrace it. Rome wasn't built in a day" he said.
Speaking in the same vein, President,  Healthcare Foundation of Nigeria, Mrs. Clare Omatseye, also noted the world is transforming into a digital world, and it was essential to adopt technology in the healthcare system for flexible access.
"We have to leverage on  Information technology to take us to the next level. More importantly we look at technology and how it will catapult us to the next level. Although, healthcare is in a bad state at the moment, but with technology we will get to the next level" she said.