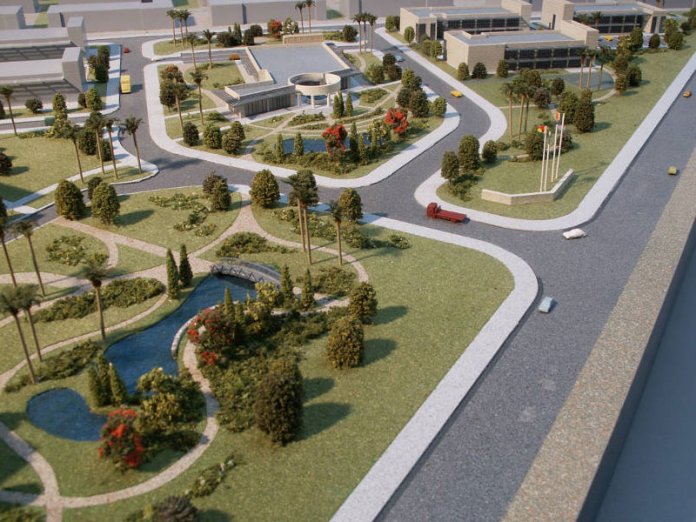 The continual loss of about $400 million annually to foreign software licence renewals and upgrades by Nigerians should trigger the need for government to develop and sustain indigenous software ecosystem, writes Emma Okonji
Last week's gathering of information and communications technology (ICT) stakeholders in Lagos, to discuss the level of patronage of Nigerian software in the financial sector, exposed the huge financial losses incurred annually by the Nigerian government and organisations operating in Nigeria, through foreign software patronage, licence renewals and upgrades.
The stakeholders, who put the annual losses at over $400 million, called on government to put a stop to it through formulation and implementation of policies that will protect and promote indigenous software.
They suggested that government must begin to look inwards and develop policies that would help in the building and sustainability of indigenous software ecosystem that will encourage talented local software developers to improve on their local software through continuous research.
The stakeholders' roundtable, which was jointly organised by the Nigerian Information Technology Development Agency (NITDA) and the National Office for Technology Acquisition and Promotion (NOTAP), in collaboration with CWG Plc, with the theme: "Adoption and Development of Local Content Technology as Growth Driver for the Nigerian Economy," raised issues on the need to boost the quality of local software, if it must attract same patronage as foreign software.
Innovation and FinTech
Innovation in technology has brought about revolutionary changes in traditional financial services, and innovators are effectively employing technology tools to bring in seamless and innovative financial services for the banked and unbanked population in Nigeria. As recently reported by KPMG, the opportunities in the global fintech software and services sector are expected to hit $45 billion by 2020, growing at a compounded annual growth rate of 7.1 per cent.
Fintech's are technology-based businesses that create highly integrated software ecosystem that brings with it the expertise, experience, technology and facilities of all the entities together through these partnerships. The growth and market success of any Fintech hub originates from an integrated software ecosystem. The forum was of the view that government could develop an ecosystem of innovative Fintech players who will be dedicated to the development of local software that could meet international standards and at the same time compete favourably with foreign software in terms of quality.
Local software ecosystem
The forum stressed the need for a viable local software ecosystem that could make Nigeria proud in software development. The Chief Executive Officer, CWG Plc, Adewale Adeyipo, who was represented at the forum by the Business Director, Government Sector at CWG Plc, Udukheli Izebuno, said the purpose of developing a viable software ecosystem is to create mutual values and innovative solutions for the Nigerian market, leveraging on platform-based business models and digital technologies, thus leading to a switch from direct competition to mainly platform-vs platform competition.
Giving example of the cellphone industry, Adeyipo said: "The rivalry is no longer between Nokia and Blackberry but rather between the Android and iOS ecosystems. The ecosystem of Android does include not only the Google platform but also all mobile phone manufacturers, application developers, users, telecommunication services, among others."
According to him, companies such as Nokia and Blackberry are no longer on top of the mobile device market in Nigeria and across other countries because they have not considered this development at all.
"In a sustainable software-ecosystem, all stakeholders benefit. Where just one part of the ecosystem has nothing to gain, the whole ecosystem can potentially collapse," Adeyipo said, adding that a viable software ecosystem is where all the market players engage, connect and share ideas across active communities and networks, as well as identify and convert opportunities into business. In the current age of technology-driven financial services, no market participant can afford to operate in silos. In Nigeria, the market players are still not fully active as it should be.
Collaboration
To achieve a viable software ecosystem in the financial service sector in Nigeria, the forum advised that all stakeholders need to collaborate actively. Adeyipo said there was need for deliberate policies and regulations that will drive such inclusiveness.
"The survival of our software ecosystem is dependent on the collaborations between the government and the financial service sector ecosystem. Services like Payment solution service providers (PSSP), Payment gateways providers, Bill payments platforms, E-wallets, and mobile money operators and Disbursement/settlement service providers, must collaborate to succeed," Adeyipo said.
He listed others who must collaborate to include universities and government agencies, government and regulators, investors, incubators, financial institutions, tech vendors and consumers.
According to him, while institutes will collaborate to support the community by mentoring and assisting early-stage companies and producing a more talented workforce, government and regulators must collaborate to protect consumers through appropriate rules and provide supportive incentives to help the ecosystem grow. He said investors like angel investors and venture capitalists must collaborate to continually see the technology sector as a viable investment opportunity, while financial institutions like banks should come together to engage with Fintech companies and leverage their innovation. He said incubators, accelerators, and innovation labs must collaborate to engage and assist young companies in meeting their potential, while technology vendors must explore ways to imbibe IT solutions in their solution stack, and the end users of solutions developed in the ecosystem, should adopt these solutions to improve their services.
Local software benefits
Looking at the benefits of adopting local software within the government circle and among financial institutions who are heavy users of software products, Adeyipo said with over 900 micro finance banks (MFBs) and 2,972 cooperatives in Nigeria, the adoption of local software, for example, as their core banking application could create over $100 million in revenue yearly through deployment, renewals, and maintenance.
According to him, if more policies exist and are active, more revenue can be generated to promote indigenous software development and implementation. CWG, he said, is consistently developing indigenous software to tackle and meet the need of every Nigerian ranging from the lower class to the upper-class segment. It has become an objective through the "CWG 2.0" Initiative to develop solutions that enable growth, improve the standards of living and do so at reduced costs."
"Facts have shown that there are endless opportunities for the vibrant software industry in Nigeria, especially with its average population of over 190 million people with about 50 per cent of the population to be an active internet user," Adeyipo said.
Citing Indian contribution to gross domestic product (GDP) through software development, Adeyipo said the Indian contribution of the ICT sector towards GDP rose from 3.4 per cent in 2000/01 to 5.9 per cent in 2007/08, with a compound annual growth rate above 20 per cent for this period. He said most developing and emerging economies with a nascent IT industry were usually advised to provide services for the local market as a form of a natural entry point for new enterprises. This is just as the global software industry has grown exponentially, in 2013, where Gartner reported that the worldwide software industry was worth $407.3 billion and Nigeria is expected to consume about 0.05 per cent annually. If we channel these resources to our ecosystem, job creation and unemployment rates will reduce significantly.
"CWG is currently investing in skill acquisition programmes through CWG Academy platform, so each candidate can shape their IT career and consistently seek for disruptive solutions that can compete with "foreign" software. The Nigerian software ecosystem can improve on their contribution to the GDP and change the narrative from being dependent on international solutions, using this approach," Adeyipo said.
Right policy
Stressing the need for the right policy implementation that will encourage indigenous software development and patronage, Director General, NOTAP, Dr. Dan-Azumi Ibrahim, said: "NOTAP in collaboration with the World Intellectual Property (WIPO), Central Bank of Nigeria (CBN) and other stakeholders resolved and developed the Local Vendor Policy in 2007 to strategically engage local ICT firms on the implementation of foreign software agreements in Nigeria."
The policy, which came into effect in 2008, states that the Annual Technical Support (ATS) fee should not be made more than 23 per cent of the Software License fee. The payment of ATS should commence one year after the implementation of the Software license agreement. A local vendor must be appointed to be involved in the implementation of a Software License agreement submitted to NOTAP and must be paid a minimum of 40 per cent of the ATS fee in Naira. According to Ibrahim, in the event of renewing the agreement after one year, evidence of payment of 40 per cent ATS fee must also be submitted to NOTAP. He said over10 indigenous ICT firms are currently participating in the implementation of foreign technology transfer agreements and some have developed competencies and capacities to be listed on the Nigerians Stock Exchange (NSE), stressing that the development of our country lies in our hands, and that we should not be under any illusion that foreign firms are here for the development of our country. Ibrahim said Nigeria needed to be strategic to leverage on the available foreign technologies to ensure inclusive and sustainable growth of our country Nigeria.
The Director General, NITDA, Dr. Isa Ibrahim Pantami, said that government had since identified the need for concerted action and policy to utilise the significant spend of government to promote local content as a core pillar of economic diversification and for building targeted industries in Nigeria. He said in 2013, NITDA issued the guidelines for Nigerian Content Development in ICT, essentially mandating agencies of government to compulsorily prioritise indigenous ICTs for procurement where available in-country. The regulation mandates a compulsory consideration of indigenous hardware, software, networking service, ICT services and data management first before any non-Nigerian service provider. The policy, he added, resulted in growth of the purchase of indigenous content in the public sector, where last year, it recorded the highest figures of purchase of indigenously- assembled hardware and software with a total of 355,647 units sold, compared to 154,424 from the previous year.
Executive Orders
The Minister of Science and Technology, Dr. Ogbonnaya Onu, who lauded the initiative of the organisers and partners for arranging the roundtable at the time the federal government is emphasising on local participation in the execution of government contracts, said the Executive Orders of government would continue to encourage investment and global competitiveness.
The minister, who was represented by the the Director General of the Federal Institute of Industrial Research Oshodi (FIIRO), Prof. (Mrs.) Gloria Elemo, said the Presidential Executive Orders series started in May, 2017 with numbers E01, E02 and E03 and subsequently EO 4, EO5, with the resolve to reform the administrative and regulatory environment for both private and public sector players.
The minister said NOTAP, an agency under his ministry, plays an important role in the implementation of the orders. These he said, included managing the consortium of firms that must be registered with NOTAP in compliance with NOTAP Act; Development, maintaining and regularly updating the database of Nigerians with expertise in Science, Engineering and Technology (SET) and other fields. Currently, NOTAP is compiling the database of Nigerian experts in SET and other fields, Ogbonnaya said, adding that he is confident that the executive orders would be beneficial to Nigeria in generating wealth, stimulating inclusive growths in the domestic economy and reduce unemployment level.